Logo and graphic element representing the M.A. in Design focused on Health program at UT Austin
Get in Touch
Graduate Coordinator
Reimagine Health Through Design
We believe in the power of design to solve the most challenging problems in health. The Design focused on Health Master's program is a first-of-its-kind collaboration between the College of Fine Art's School of Design and Creative Technologies and Dell Medical School at The University of Texas at Austin. 
In this rigorous 10-month graduate program, you'll work side-by-side with a diverse group of individuals whose backgrounds may include healthcare, design, education, business, art, engineering, and UT Dell Medical students, passionate about solving complex health issues enabling all people to live well.  You'll learn why human-centered design is a powerful tool for producing innovative solutions to immediate challenges in the health space, and equally, for imagining possible futures. The frameworks, research techniques, business acumen, and design methodologies you'll acquire equip you with the skills to reinvent a sector facing unprecedented complexity.
Get Your M.A. in Design
The next M.A. in Design focused on Health cohort starts August 2024
Round 1 (Priority) Deadline is Monday, December 4, 2023
Dive Deeper Into the M.A.
Student Spotlight: Jessica Murray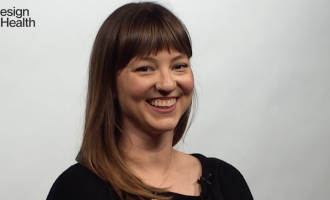 Meet Jessica Murray, an inaugural graduate of the M.A. in Design focused on Health program and a former design fellow at the Design Institute for Health.
Jessica's Story
Student Spotlight: Nikhil Mahadevan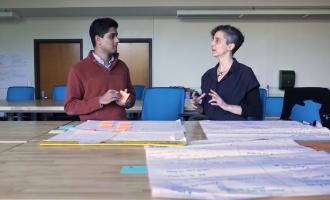 Nikhil Mahadevan (M.A. '23) knew that in order to make an impactful difference in his chosen field of healthcare, he would need to expand his skill set beyond his technical skills.
Nikhil's Story