photo of UT Tower replica with projection mapping at Level Up showcase in Spring 2022
About the Degree
A Bachelor of Science in AET equips graduates with the technological mindset needed to achieve their creative goals across the fields of visualization, sound, games, live event technologies, and immersive media, to achieve storytelling goals in both digital and real physical spaces.
Students progress through structured Foundations courses, upper division courses, electives, and senior projects. A typical AET course plan builds over 8 semesters alongside The University of Texas at Austin's core curriculum. Students can enhance their Program of Study with collaborative partnership courses focused on industry and research, double majors, minors, Bridging Disciplines Certificates, as well as clubs, student organizations, and special events.
Program Features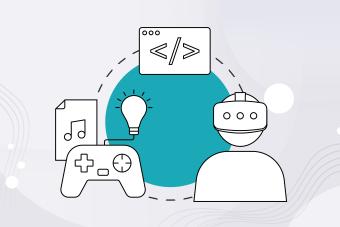 Choose a Path
Align interests with career goals and deepen knowledge in 5 core areas: Game Design, Experience Design, Live Event Technologies, Music & Sound or Visualization.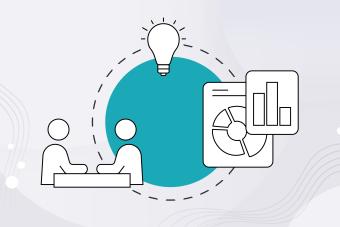 Explore Industry-Oriented Partnerships
Curriculum is designed alongside industry partners like Gensler Digital Experience Design, Dell Experience Innovation Group, Wonderspaces and ILMxLAB who work with us as advisors, instructors, and guest speakers to keep you on the leading edge.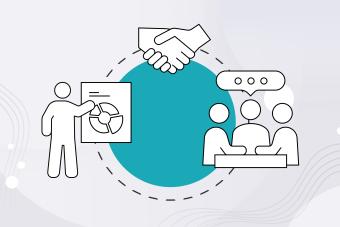 Embrace Cross-Disciplinary Opportunities
Real-world learning experiences centered on collaboration across creative disciplines so that you are prepared to co-create in a dynamic industry environment.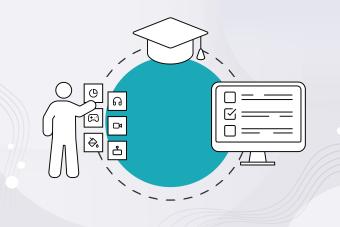 Navigate Flexible Degree Plan
Build fluency across the creative tech spectrum with room in your schedule to explore the diversity of courses that UT offers from business to world languages, media, art, and design.