Design students progress through structured foundations, upper division courses, electives, and senior projects. A typical Design course plan builds over 8 semesters alongside The University of Texas at Austin core curriculum.
First & Second Year Foundations
All Design majors launch their first year with our foundational design sequence. Whether you took design courses in high school or just started your exploration, this introductory coursework will teach you design principles and techniques, how to engage in problem-solving, research methodologies, and design history and theory. In your second year, you'll dive deeper into the specifics of typography, visual communication, industrial design, and interaction design to choose a specialty area of interest.
First-Year Foundations Courses
Sketching
Design Research
Intro to Design History
Intro to 2D
Intro to 3D
Intro to Interaction Design
Design Studio I
Second-Year Courses*
Images in Communication
Typography I
Objects and Spaces
Interaction Design I
History of Design
*All Design students will also participate in the Sophomore Performance Review, a mid-way checkpoint before moving on to upper-division coursework.
Upper-Division Courses
As you progress in the program, you'll have opportunities to apply your emerging skills in graphic design, industrial design, interaction design, design research, and design history to a variety of contemporary issues with classes that explore topics such as the social environment, gender bias in design, branding for diversity, and decolonizing design.
Course examples include: Industrial Design I, Identity Systems, Design and Social Environment, Typography II/III, History of Graphic Design, Design Internship, Branding for Diversity, Ecocentric Design, and Interaction Design.
B.F.A. Design Students
In your third year, you have the freedom to choose your upper-division design or supportive classes in design fields matching your career goals. And in your final year, you'll finish your design and elective requirements and complete a semester-long capstone project. B.F.A. students are required to showcase their capstone project in a public exhibition.
B.A. Design Students
In your third and fourth years, you'll use your outside electives to pursue other interests that can add to your design skills, possibly working toward minors, certificates, or even a double major. A semester-long capstone project in your final year is a degree requirement.
Current Design Courses
We offer a wide range of courses to learn design thinking principles and practice your craft. Take a look at our current design course offerings to see what topics interest you most.
Design Student Showcase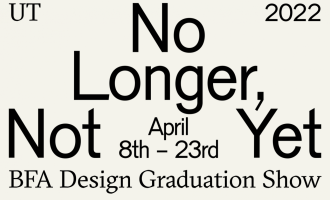 Our students mix user-centered design and craft to create impactful experiences, communications, products, and more. Get a feel for the program by exploring student projects completed in design courses.
Explore More Design Work