George Aye giving a talk for the Center for Integrated Design on "That Quiet Little Voice: When Design and Ethics Collide"
Explore Our Offerings
Our faculty-driven centers and programs focus on advancing design thinking, research, and creative problem-solving for innovating in an increasingly complex world. We actively partner with world-class industry professionals and the colleges and schools on the University of Texas at Austin campus to integrate design skills into creative and entrepreneurial scenarios across all disciplines and fields.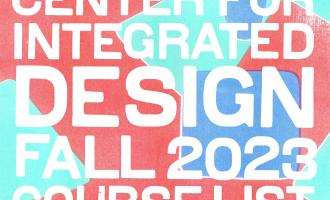 The Center for Integrated Design
Courses are open to all UT students to explore design methods, mindsets, and tools for developing creative solutions to real-world scenarios.
Explore Courses at The Center