Ten foot UT Tower replica with Tower Tumble game projection in basement of Bangers Beer Garden at South by Southwest 2023
Why We Do What We Do
The School of Design and Creative Technologies is driven by critical thinking, fueled by creativity and craft, and obsessed with emerging technologies. It's the embodiment of our future-forward program and the catalyst for how our students' passions become rewarding professions. We're building a diverse and inclusive community of inspired thinkers, makers, and innovators ready to change the world.
We Believe In...
An Industry-Focused Approach
Innovative coursework that includes collaborations with our partners in the arts, tech, healthcare, business, and non-profit sectors to equip students for their future careers.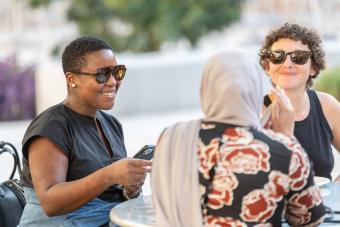 Cultivating Creative Community
We foster a culture of belonging, inclusivity, and equity in our school to initiate positive change in our industries, society, and beyond.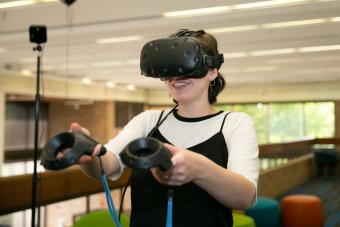 Interdisciplinary Experiential Learning
We enhance learning with experiences built on collaboration, exploration, research, and experimentation across creative fields teaching adaptability and leadership skills to thrive in an ever-changing world.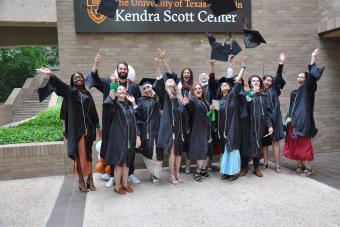 Support from UT Campus to Career
We are part of a top Tier One research university embedded in a vibrant creative community deep in the heart of Austin, Texas ready to support your journey as a student and alum.