M.F.A. in Design alumna Chloe Gillmar wearing her Texas Design shirt and throwing up a "hook 'em" with her fellow H-E-B Digital interns from other Texas universities
Take Your Next Career Step
As the bridge between campus and your future career, the Industry Relations team is here to help you funnel your creative talents and ambitions into securing rewarding internships and landing that first big job after graduation. Our goal is to prepare students for the jobs of today and the future. Internships while in school are essential to building your credentials and gaining real-world experience. They're also a great opportunity to experiment with different roles and company environments before you leave campus. When you're ready, we're here to connect you with our extensive network of industry partners and UT Alumni looking for creative talent.
Jobs & Internships Board
Built specifically with SDCT programs in mind, our curated list of internships and jobs is updated weekly with new opportunities.
Careers in Design and Creative Technologies
One of the exciting aspects of design and arts and entertainment fields is that new jobs are constantly being created. We've seen the adoption of game technologies and design thinking across multiple sectors such as architecture, automotive, consumer goods, and medical industries. Our programs build your creative talents to excel in these new economies and the world.
AET Graduate Career Opportunities
Interactive Media Designer, AR/VR Producer, Mixed Reality Designer, Game Designer, Narrative Designer, Creative Technologist, Experience Designer, Visualization Artist, Live Event Designer, Music & Sound Designer, Lighting Designer, Producer
AET Graduates Work Here: Walt Disney Imagineering, Rooster Teeth, Industrial Light & Magic xLab, TikTok, Deloitte, Sony Music Entertainment, Double A Labs, Epic Games, Activision Blizzard, Nokia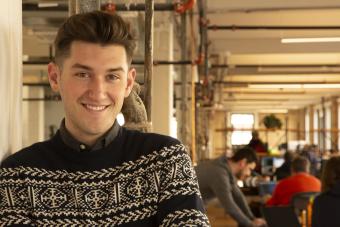 Design Graduate Career Opportunities
Graphic Designer, Visual Designer, Industrial Designer, Interaction Designer, UI Designer, UX Designer, Design Strategist, Product Designer, Art Director/Creative Director, Service Designer, User Experience Researcher, Brand Designer
Design Graduates Work Here: Walt Disney Imagineering, Razorfish, Double A Labs, Gensler, frog design, Deloitte, Publicis Sapient, Serenity Forge, Droga5, Meta, The New York Times, H-E-B Digital
Career Readiness Resources
Industry Relations has a host of resources to keep you informed on happenings in the industry and set you up for success in networking, applying for new roles, and managing your career.
Student Success Stories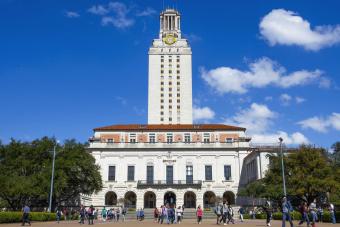 University Magazine
University Magazine has recognized the School of Design and Creative Technologies at UT Austin as one of the best colleges for design in 2023. The list features schools renowned for their exceptional programs, faculty, and commitment to preparing students for successful careers in design.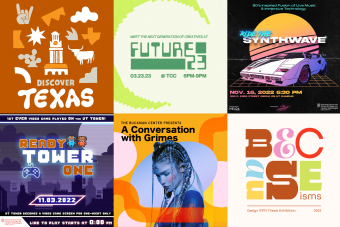 What a year it's been for our SDCT community! From show-stopping events to nationally recognized students and faculty, there is so much to celebrate. As our sixth year comes to a close, we've highlighted 10 of our favorite moments and accomplishments.
View all News