AET students in light-up costumes during Ride the Synthwave event in 2022, sponsored by Nelda Studios
Give to SDCT
Thank you for taking the first step in nurturing the next generation of inspired thinkers, makers, and innovators ready to change the world. Together, we can lead in designing a better future.
Your Gift Supports...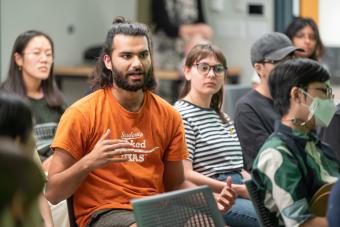 Student Success
Increased scholarships and experiential learning opportunities ensure that our students can focus on their education and unlock their professional potential.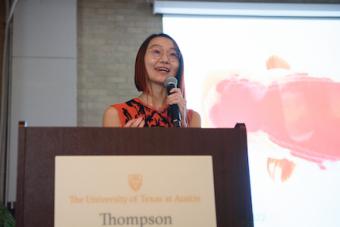 Faculty Excellence
Your support helps attract and retain a vibrant, diverse, and innovative community of world-class talent.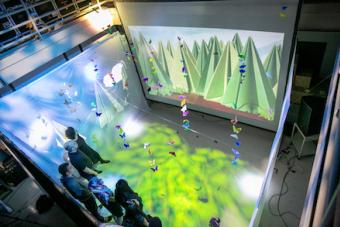 Space to Create
Help modernize and provide space for our students to discover, create, and be inspired while using the latest design and immersive technologies. 
Our Sponsors
Karl and Nelda Buckman
Karl and Nelda Buckman are igniting creativity through immersive, experiential art. Their $2 million gift will establish the Buckman Center, an immersive technologies studio and lab dedicated to the collaboration between design and emerging technologies in immersive performance, sound design and recording, and innovation in interdisciplinary arts and entertainment fields.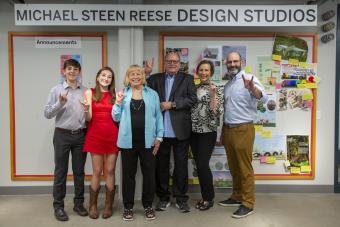 Mike Reese
Mike Reese has pledged  $1 million to create the Reese Foundation Excellence Fund for Product Innovation Endowment to benefit SDCT. This gift will support a partnership between the College of Fine Arts and the Cockrell School of Engineering, which will bring together technological innovation and human-centered creativity to develop programs and classes around industrial and product design.
Let's Chat
Our Executive Director and Associate Dean for Development, Sondra Lomax, is ready to answer questions and help you find the right opportunity to support SDCT.
Send Sondra an email or call today at (512) 471-6468.