photo of UT Tower at night with video game Tower Tumble and SDCT logo projected onto it
Welcome to SDCT
The School of Design and Creative Technologies provides transformative educational experiences and opportunities that shape ambitious thinkers for a dynamic future. We are part of a top Tier One research university embedded in a vibrant creative community deep in the heart of Austin, Texas. Our industry-focused approach combined with research fuses design thinking with emerging technologies, so students are prepared to thrive in an ever-changing world. Here, we value diversity in all forms and encourage our students to push beyond where their creative boundaries stand today to make an impact on the generation of tomorrow.
We have two degree-granting programs: the Department of Arts and Entertainment Technologies and the Department of Design, as well as programming open to all UT students through the Center for Integrated Design.
"Our goal is to prepare students for the jobs of today and the future."
— Doreen Lorenzo, SDCT Assistant Dean
Featured Stories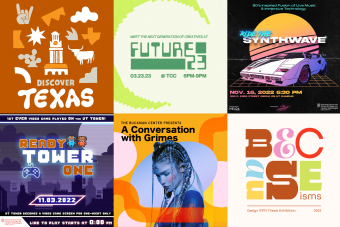 What a year it's been for our SDCT community! From show-stopping events to nationally recognized students and faculty, there is so much to celebrate. As our sixth year comes to a close, we've highlighted 10 of our favorite moments and accomplishments.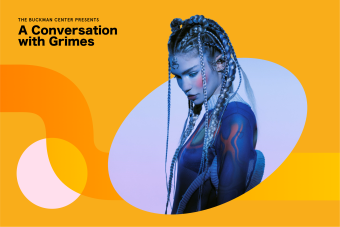 The Austin Chronicle
The electronic pop musician Grimes, who has lived in Austin since 2021, was initially booked to speak at UT Austin on April 5. She rescheduled due to illness for April 24. Lucky for the returning crowd, the intervening weeks allowed for percolation of a music industry kerfuffle of particular interest to the speaker.
View all News