close up image of 3D biophilic design project created with wood and fake moss in course taught by Jose Perez
Explore computer requirements, UT student organizations, and our most frequently asked questions about Design, all right here.
Hardware and Software Recommendations for Undergraduates
To fulfill the requirements of our degree plan, incoming students will need a personal computing device and a subscription to Adobe Creative Cloud. Our recommendations are evaluated annually to align with our coursework and the latest industry technology. We want our students to be set up for success from day one with the right tools at their fingertips.
Laptops & Hardware
The department uses Apple hardware and the most current software in its labs and digital facilities. To ensure compatibility between the department's digital infrastructure and student assignments, it is highly recommended that undergraduate students purchase an Apple laptop running the latest operating system. Additionally, we recommend a minimum of 16GB RAM to ensure ease when running Adobe Creative Cloud.
14" MacBook Pro with Liquid Retina display:
Apple M1 Pro chip
16GB memory
512GB SSD storage
The laptop can be purchased through Apple's Education Store or UT Austin's Campus Computer Store.
Peripherals & Services
In addition to a laptop, the following are strongly recommended:
External Hard Drive for portable storage and file back-up (1TB is optimal).
External Mouse
Automatic Backup Service: Carbonite, Backblaze, or similar.
External Monitor: 24-27 inch, color corrected, HD1080, 2K, or 4K resolution.
Software
Undergraduate students should subscribe to the "Creative Cloud All Apps" suite, which is available for the discounted price of $199.95/year to all registered UT students through the Campus Computer Store.
Design students build proficiency with a variety of creative applications while in the program. Students must check with individual instructors regarding any specialized software necessary to complete coursework, as it will vary by class. A few that you may use while in the program are included below for reference.
Campus Computer Store
Once new students have been issued their official UT Austin student identification cards, they are eligible to purchase computers with educational discounts at the Campus Computer Store. Students with paid tuition and fees receipts for the semester are eligible to purchase software.
Financial Aid for Laptop Purchase
Do you qualify for financial aid? You may be able to apply aid to the purchase of your laptop.
Contact the Office of Scholarships and Financial Aid (OSFA) and request a budget adjustment for the required laptop.
You will need to indicate that you are an SDCT student majoring in Design.
An escalation will be created and an OSFA counselor will complete the aid revision.
Frequently Asked Questions
Will I be able to find a job with my degree?
Design provides access to industry-relevant coursework, experienced faculty, professional connections, and an opportunity to combine design thinking and technical skills to support your career interests. Finding a job involves many factors beyond just a degree. Documenting and sharing a professional portfolio of work, networking with industry professionals, and researching job opportunities are all part of charting your career path. Demonstrating team collaboration and communication skills are crucial for any prospective employer. We also have a dedicated Industry Relations team that can help you seek out mentorship and opportunities, as well as Career Services which provides resources and coaching for your job search.
How may I internally transfer into the Design degree programs?
Please see our admissions section for information regarding our internal transfer process.
May I have two majors (simultaneous majors)?
Yes, the Department of Design officially allows simultaneous majors. Please note that this does not change the admissions requirements for Design or other programs. For those interested in pursuing a double major, be sure to meet with your academic advisers to ensure you can complete the requirements for a dual degree.
Can I minor in Design?
The Department of Design does not offer a minor. We do offer a Bridging Disciplines Certificate in Design Strategies and many classes open to all UT students through the Center for Integrated Design. Students should talk to their academic advisor about options for officially recognized minors and Bridging Disciplines Certificates offered at The University of Texas at Austin.
Who can I contact with questions about my degree plan and courses?
For more information on degree advising and course registration in Design, please contact your Undergraduate Academic Advisor.
Careers in Design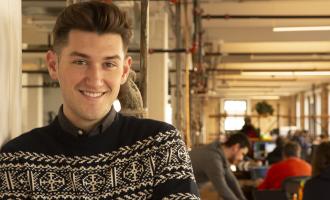 One of the exciting aspects of design is that new jobs are constantly being created. We've seen the adoption of design thinking across multiple sectors such as architecture, automotive, consumer goods, and healthcare. We've also seen experience design lead to innovation in retail, events, and travel services. Our program builds your creative talents in design, research, and systems thinking to excel in these new economies and the world.
Explore Career Opportunities
Labs & Locations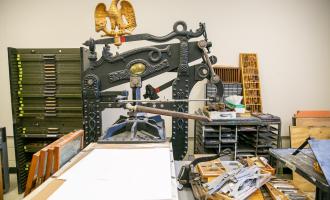 Design is housed in the ART and Anna Hiss Gymnasium (AHG) buildings with flexible teaching spaces, resource libraries, maker spaces, and state-of-the-art labs ready for you to visit.
View Spaces & Hours