The M.A. in Design focused on Health program at The University of Texas at Austin focuses on person-centered design methodologies to innovate for the health care system of the future. In this program, you'll apply strategic design thinking to understand the needs of people seeking health services, receiving care, and delivering care. You'll engage in research and practice ideation techniques for generating new approaches to solving real-world health and wellness challenges. The coursework and mentorship from leading practitioners in the field will equip you with the knowledge to turn working prototypes into viable solutions and the skills to craft compelling stories that drive groundbreaking change across the healthcare industry.
Program Focus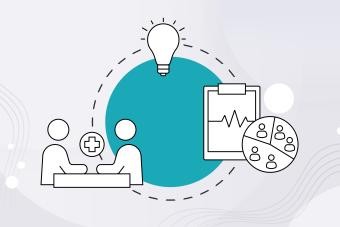 Industry-Focused Cohort
The program attracts applicants from various backgrounds, along with UT Dell Medical students, who share an interest in using design thinking to devise solutions for real-world health and wellness challenges.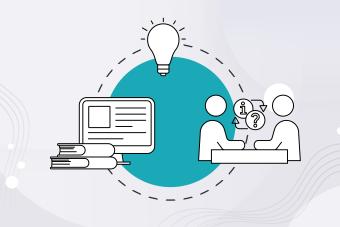 Leading-Edge Partners
Learn from healthcare and design leaders at innovative companies such as Ascension, Baylor Scott & White, AT&T, Dell Medical, and more who work with us as advisors, instructors, mentors, and guest speakers to provide invaluable student engagement opportunities.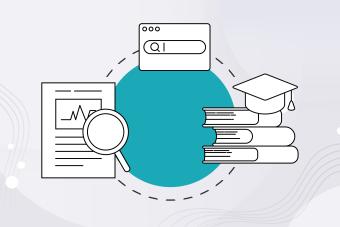 Tier-One Research University
Apply primary and secondary research methods taught by leading experts in the field to gain a holistic understanding of the audience's needs and objectives for more impactful solutions.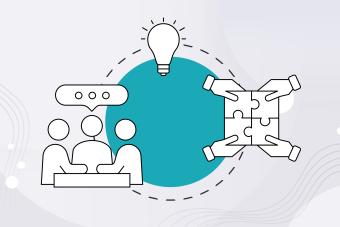 Design-based Experiential Learning
Develop creative practices and critical thinking skills through collaborative project work with peers and industry partners for a career-ready portfolio.
Degree Plan 
M.A. Design Focused on Health
10 months of Study (Starting in Summer)
40 credit hours total over 3 Semesters

6 hours of design skills acquisition
18 hours of advanced coursework in design and health
16 hours of integrated design in health courses + capstone
Typical 10-month course schedule for M.A. in Design focused on Health | 40 Total Hours 
Summer
Fall
Spring

Full Term
Introduction to Design Thinking

Sketching for Communication

3-D Prototyping

Design Research Methods

= 6 credit hours

Full Term
Design in Health: Intro to Collaborations

Anthropology and Design*

Session 1
Graphic Communication Tools

Fieldwork in Design

Session 2
Final Project in Design

Service Design

= 16 credit hours

Full Term
Design in Health Studio

Session 1
Health Systems Design

Final Project in Design

Core Lab - Design Futures*

Session 2
Business of Design in Health*

Storytelling for Presentation*

Health Care Law and Policy

= 18 credit hours
Note: Exact courses, sequencing, and credit hours are subject to change. Courses waived for Dell Medical School students are denoted with an asterisk.*
M.A. Design Student Handbook
Ready for a deeper dive into the M.A. in Design focused on Health program? Our student handbook covers curriculum and coursework, graduation requirements, policies, and more.