Wide angle shot of the iconic University of Texas Tower with live projection mapping designed by students and faculty in the School of Design and Creative Technologies
Admission to SDCT
At the School of Design and Creative Technologies, you'll find a vibrant creative community and future-forward programs focused on preparing you to thrive in an ever-changing world. You'll learn from world-class faculty at a Tier One research university and gain the experience you need to blaze new trails.
Undergraduate Degrees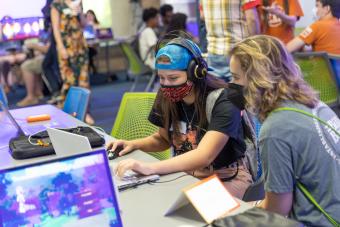 Bachelor of Science in Arts and Entertainment Technologies
Focuses on the convergence of art, design, and technology to develop experiences for both digital and physical spaces.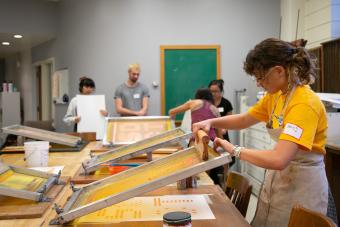 Bachelor of Fine Arts in Design & Bachelor of Arts in Design
Teaches you to become a collaborative problem solver skilled in research, strategy, and craft to design a better future.
Undergraduate Deadlines
First-Year: December 1, 2022
External Transfer: March 1, 2023
Internal Transfer: May 1, 2023
Graduate Degrees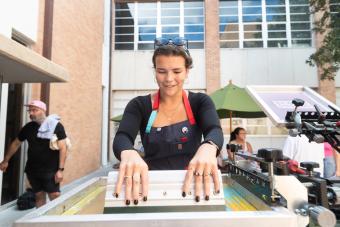 Master of Fine Arts in Design
21-month graduate program for highly-motivated, intellectually curious designers to ideate, prototype, and devise design solutions for a variety of contexts.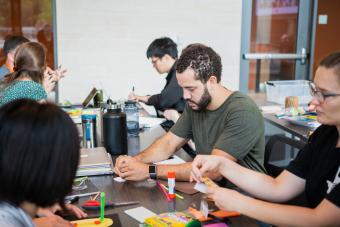 Master of Arts in Design focused on Health
10-month graduate program focused on person-centered design methodologies to innovate for the healthcare system of the future.
Graduate Deadlines
M.F.A. Design: January 25, 2023
M.A. Design focused on Health:
December 5, 2022 - Round 1 / Priority
March 6, 2023 - Round 2 / Final International
May 22, 2023 - Round 3 / Final Domestic
Take a Campus Tour
The best way to get to know the School of Design and Creative Technologies is by taking a tour. Plan a visit to UT Austin to get to know our programs, our people, and our many offerings.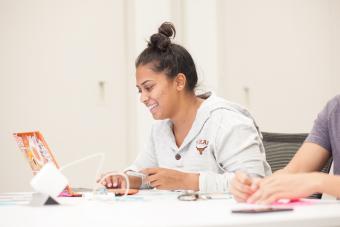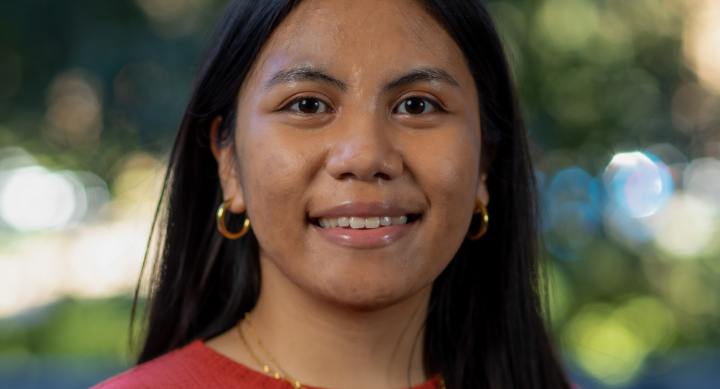 Student Ambassador: Juleanna Culilap
B.F.A. Design + Business Minor