Six SDCT Design Graduates in cap and gown standing in front of UT Seal
SDCT Longhorn Alumni
You started something amazing here and your impact on the program can continue here, too. We encourage you to stay involved by contributing your time and industry expertise through speaking engagements like Career City Limits, real-world career advice, and student portfolio reviews. Whether cool new work you've created or exciting news on the job front, we want to hear it all.
Share and Connect
We're always eager to hear from you and, in turn, to keep you informed of events and news in the College. Please fill out the information below to help us celebrate your news and stay connected!
Update your contact information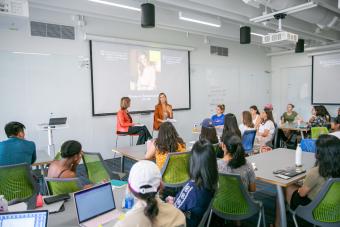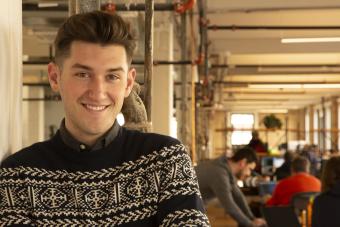 Hire a Longhorn
Connect with our Industry Relations team to post internships and jobs in design, immersive media, and other entertainment technologies.
Alumni News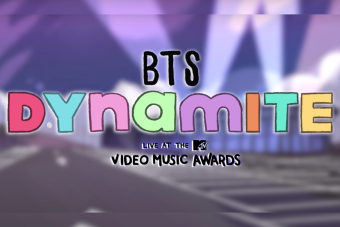 Arts and Entertainment Technologies student Hari J. creates a fan animation for K-pop band, BTS, that is discovered on Instagram and lands her a commission opportunity for the 2022 MTV VMA's.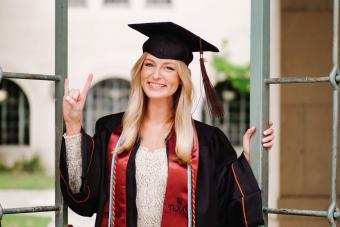 Grace Troutman, a Spring 2022 Graduate with a Bachelor of Science degree in Arts and Entertainment Technologies (AET) and a double minor in Arts Management and Business, went from her dream college experience at The University of Texas at Austin to landing her dream job at TikTok.


Support SDCT
Support the next generation of inspired thinkers, makers, and innovators ready to change the world.