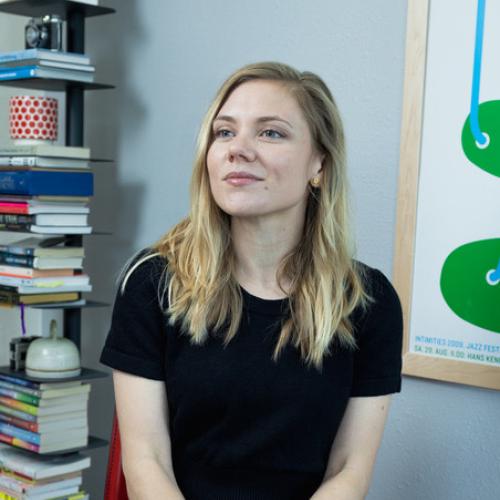 Graduate Advisor, M.F.A. in Design

Assistant Professor of Practice, Design
In early childhood Kelcey was diagnosed with a severe allergy to Comic Sans. Her fate was sealed. What was she going to do, become an insurance adjuster? No, not she. She turned her affliction into a strength and became a mercenary in the battle against subpar aesthetics and mediocre branding, gently guiding clients away from amateur font choices and forcefully applying elegant kerning. But one does not become a design dynamo overnight. Mrs. Gray, a perpetual student-turned-teacher, honed her skill set through a number of educational avenues and collaborative models, completing an MFA in Graphic Design at the Maryland Institute College of Art in Baltimore. 
Throughout her career she has won several industry awards and been featured in publications like AIGA's Eye on Design, Fast Co., Communication Arts, Gestalten Books, Fonts in Use, Graphic, UnderConsideration, STA 100, the Library of Congress, and "Type on Screen." Additionally, she has exhibited and spoken about her work both nationally at Typographics NYC and internationally at London Design Week. 
Her appetite for both food and design is prodigious. Fueled by granola, dried mangos, and tortilla chips, she possesses an impressive reserve of energy for such a pint-sized vessel. She was once told she was "energetic, but not in that annoying way" by someone who clearly meant well but was not very good at giving compliments. If you can get her to stop snacking long enough to offer advice, she will likely tell you "Be nice" and "Make luck."