About Tower Tumble
Tower Tumble was an interactive projection mapping project that used the facade of the UT Tower as a video game screen. The digital interactive experience was designed to work in conjunction with the Tower, rather than simply using the structure as a display surface. The different stone structures were incorporated into the game to allow players to feel as if their characters were actually traversing the Tower itself. 
The final result reflected this with various game reactions to the pull of gravity, sound that mimicked the Tower Bells, and obstacles that aligned with the Tower's architecture. The team-based play and the competitive time pressure evolved out of an initial goal to create a place for students to connect. That goal was undoubtedly achieved as students cheered each other on while their peers raced against the clock to collect flags that appeared on the facade of the Tower.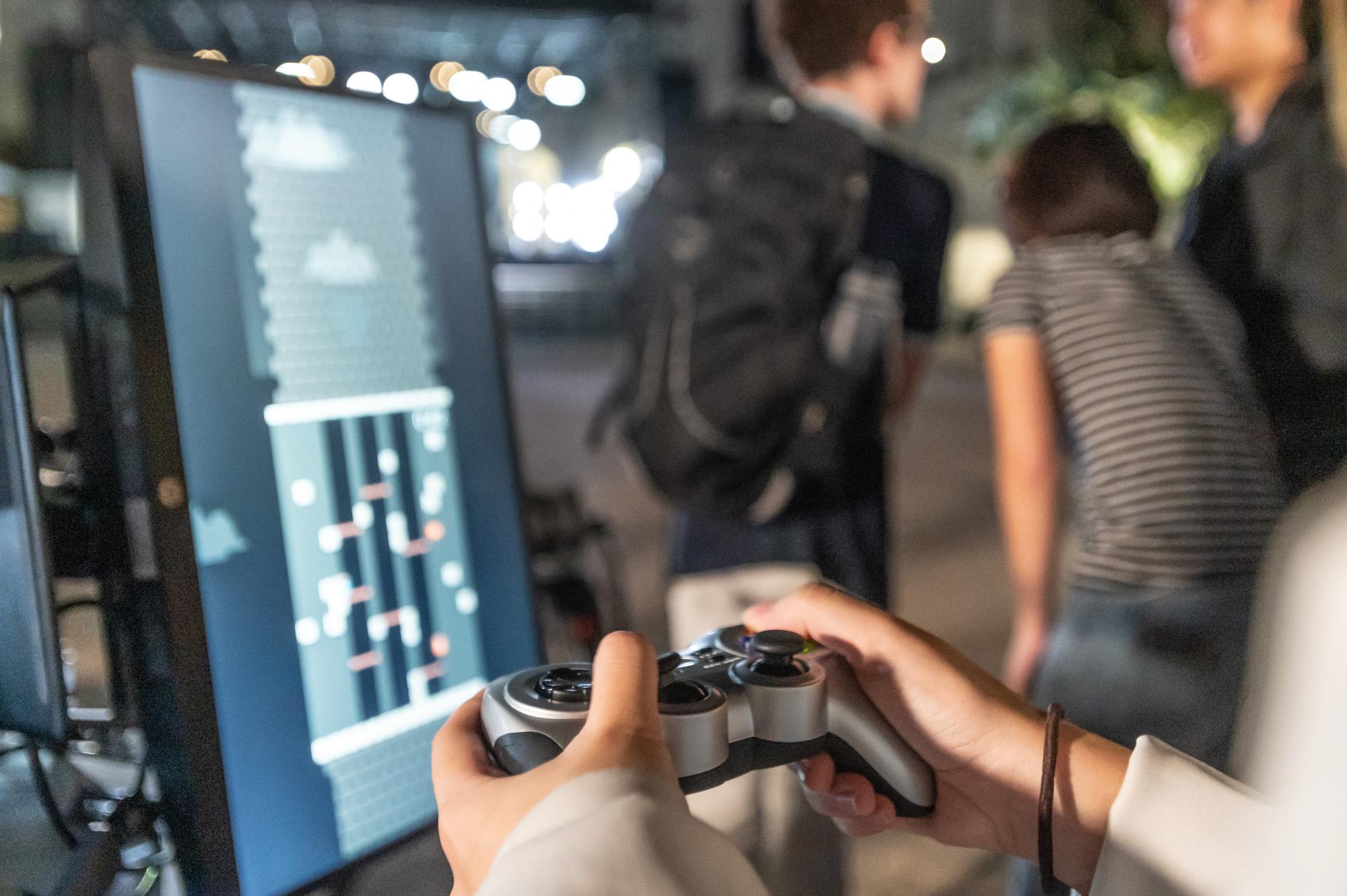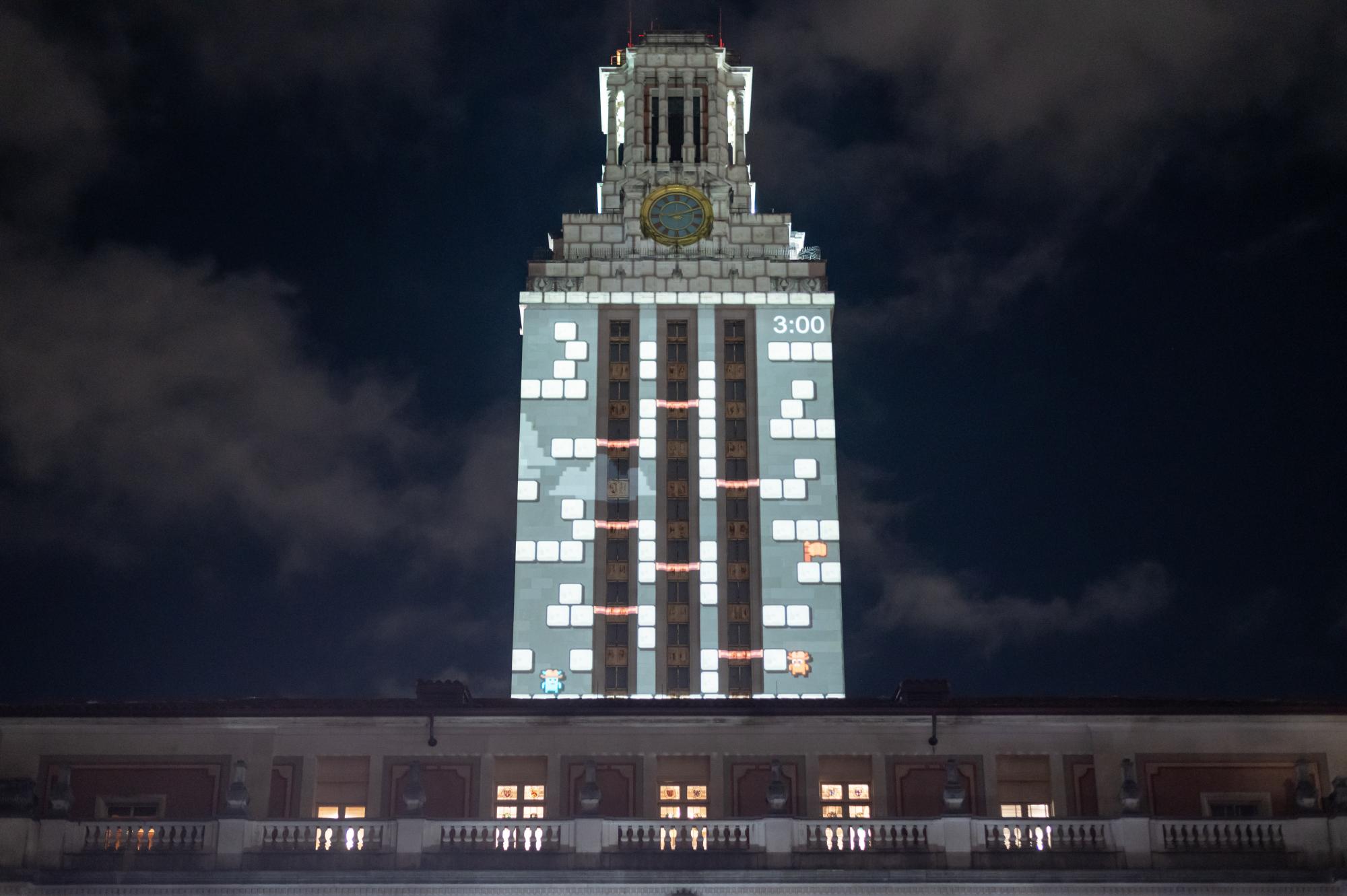 Project Details
Credits
Marin Clark — Senior, Arts and Entertainment Technologies Major
Michael Baker — Department Chair, Arts and Entertainment Technologies
Andrew Augustin — Assistant Professor of Practice, Arts and Entertainment Technologies
Technology
Unreal Engine 5, Maya, Fusion 360, Ableton, and Photoshop
In the News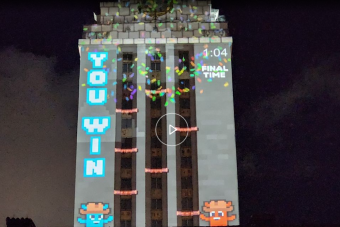 UT Austin turns historic tower into gaming screen
Marin Clark, majoring in Arts and Entertainment Technologies, works with faculty to create "Tower Tumbles" the first video game played on the facade of the UT tower.