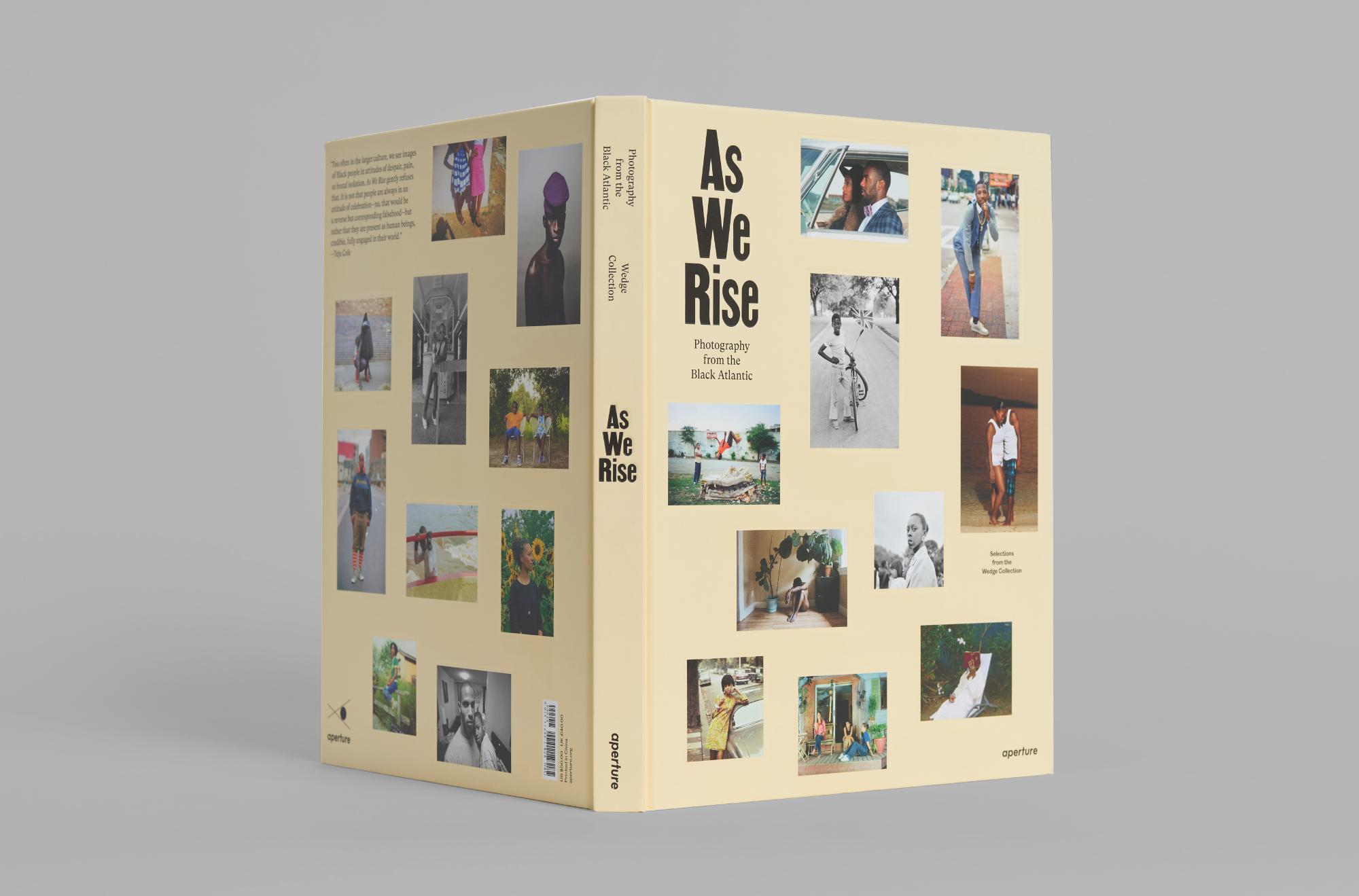 About As We Rise
The past couple of years has been defined by long-overdue calls for racial reckoning. Thus, Jeanette Abbink was especially moved when Aperture asked Rational Beauty (her studio) to work with photographs culled from Dr. Kenneth Montague's Wedge Collection on a book celebrating African diasporic culture. The book is a revelatory exploration of Black identity with more than a hundred works by Black artists from Canada, the Caribbean, Great Britain, the United States, South America, and the African continent.
Among Rational Beauty's favorite creative decisions was using the Martin typeface from Vocal Type as the display font. Abbink appreciated its spirit and irregularities within the letterforms, but it's the backstory that was compelling: the font took inspiration from typography on the protester's posters carried during the 1968 Memphis Sanitation Strike.
Using a photo album as a metaphor for the cover design was a natural and expressive way to present the various artists. A blind embossed window surrounds each photograph adding tactility. The salon-style presentation enables the viewer to experience the collection at a glance — capturing Black people as fully engaged human beings in their world.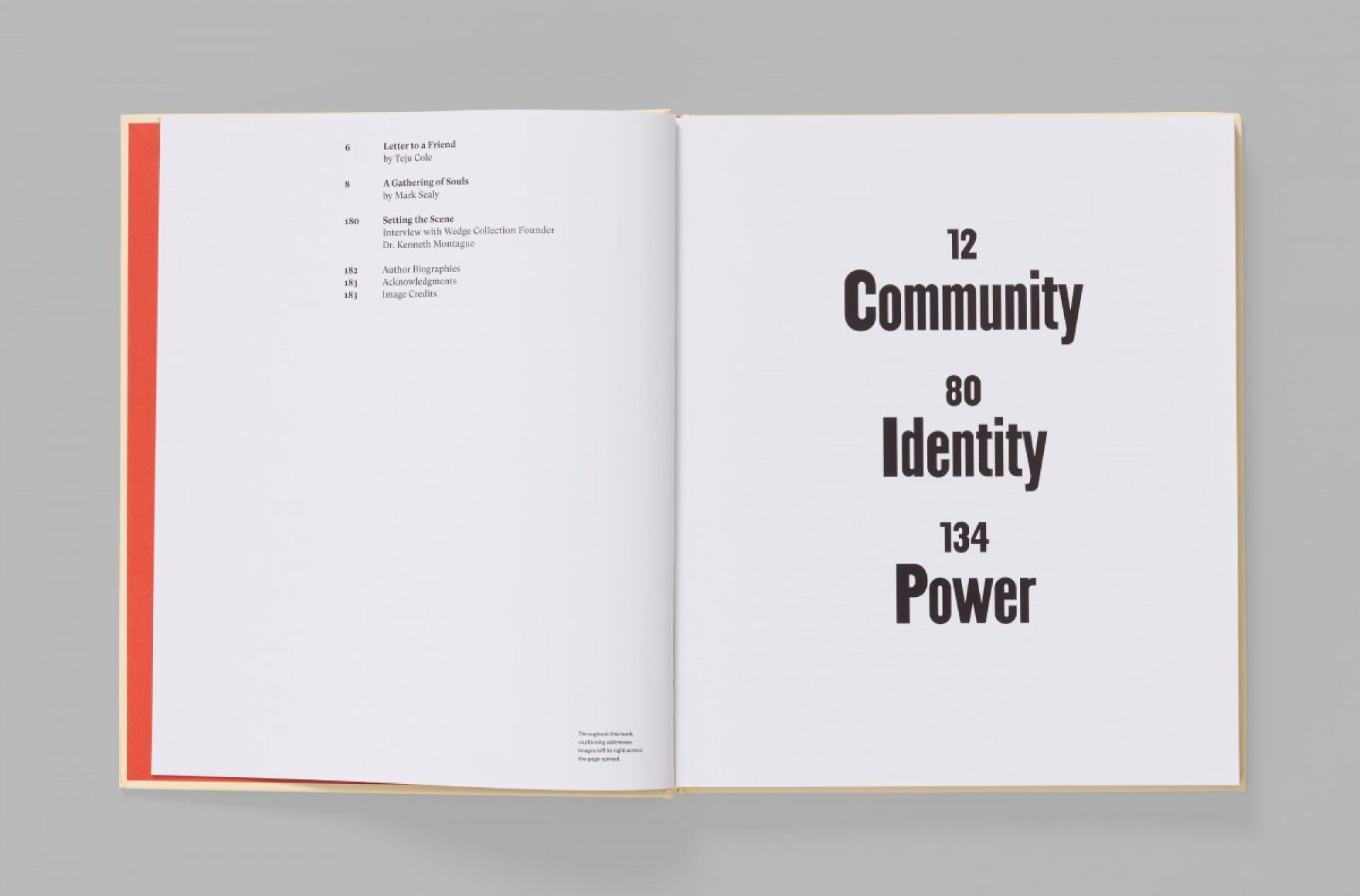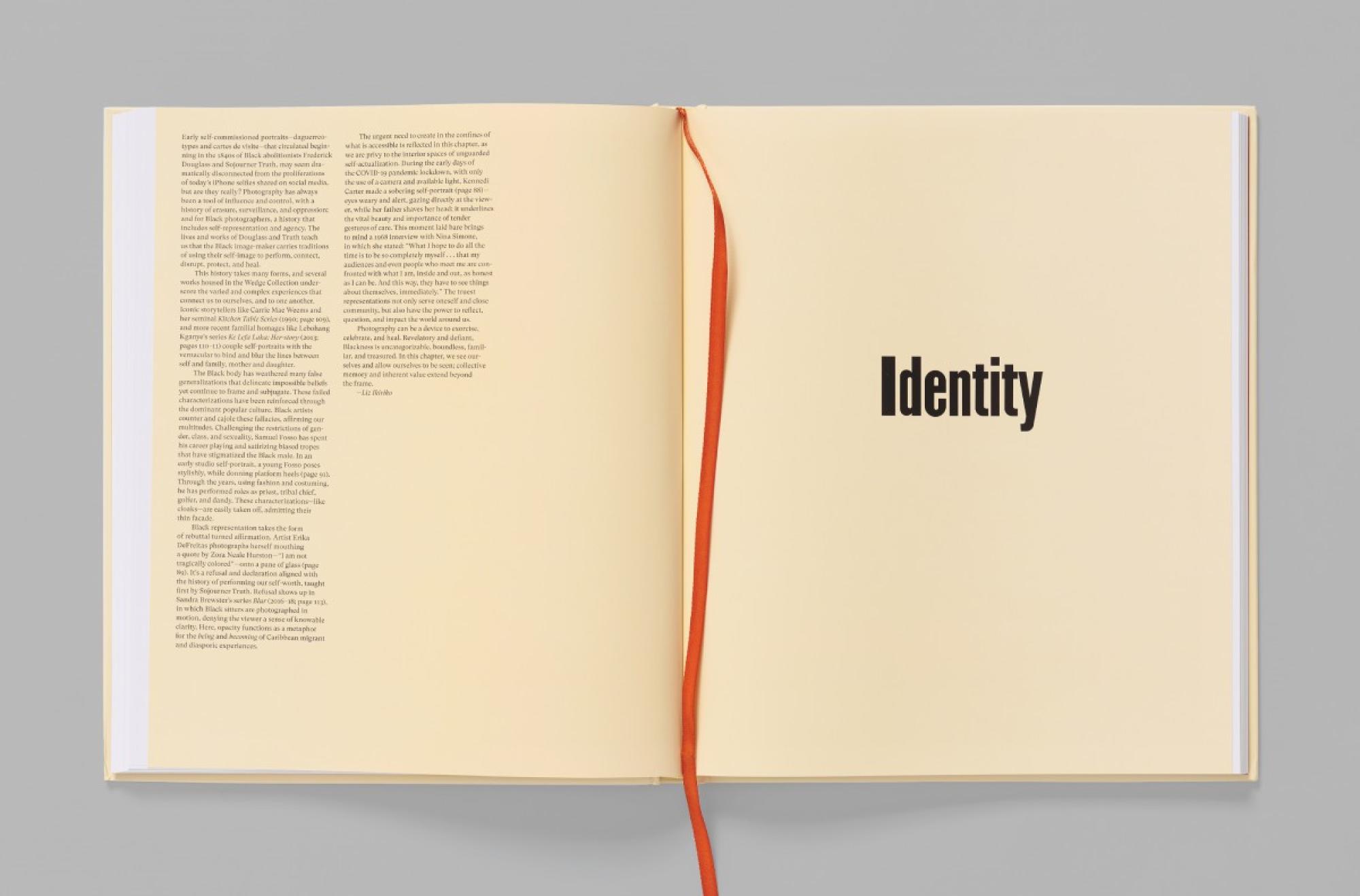 Project Details
Credits
Jeanette Abbink — Lecturer / Designer
Denise Wolff — Aperture / Editor
Lanah Swindle — Aperture / Editor
Selections from the Wedge Collection
Technology
Adobe InDesign, Photoshop, Acrobat
Awards
AIGA 50 Books | 50 Covers 2021
Website