Yuliya Lanina, Arts and Entertainment Technologies professor, knows what it's like to be a refugee in a foreign place. In 1990, Lanina fled the Soviet Union because of rising antisemitism and arrived in New York as a political refugee.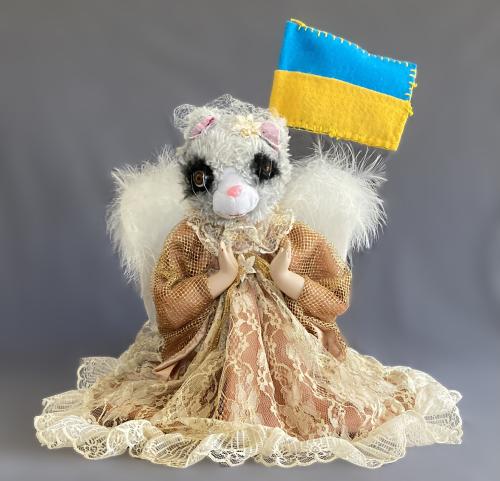 While she has never personally experienced war, she has lived the trauma that comes from being forced to leave your home and family at a young age. Her work as an artist examines the relationship between absurdity, sexuality, trauma, and loss, aiming to create alternate realities for difficult topics to facilitate healing. With the invasion of Ukraine and a growing crisis of over 3 million innocent people being displaced, Lanina felt moved to show solidarity with the Ukrainian families who had to flee their home.
In an upcoming exhibition and art fair at Bale Creek Allen Gallery in Fort Worth, Texas, Lanina will showcase a number of works from paintings to multi-media sculptures and animation with 50% of Lanina's sales going directly to Misto Dobra, a Ukrainian charity hosting displaced families.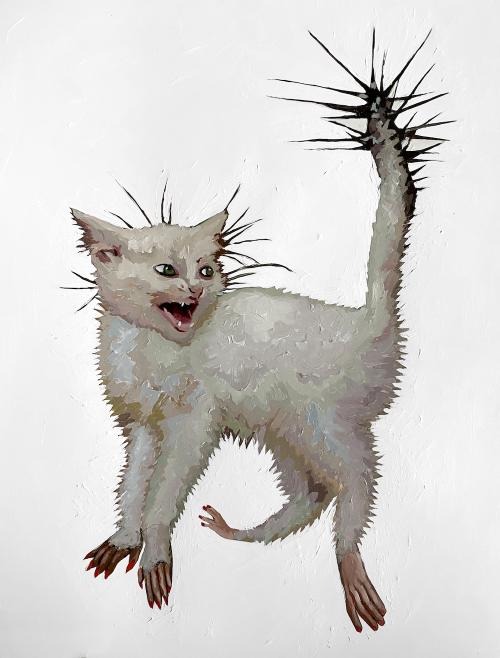 "This war affects everyone, especially those who grew up in Ukraine or Russia. My father was from Ukraine, I grew up in Russia and it is excruciatingly painful for me to watch how this war is destroying both countries, killing innocent lives in Ukraine while we are unable to stop it."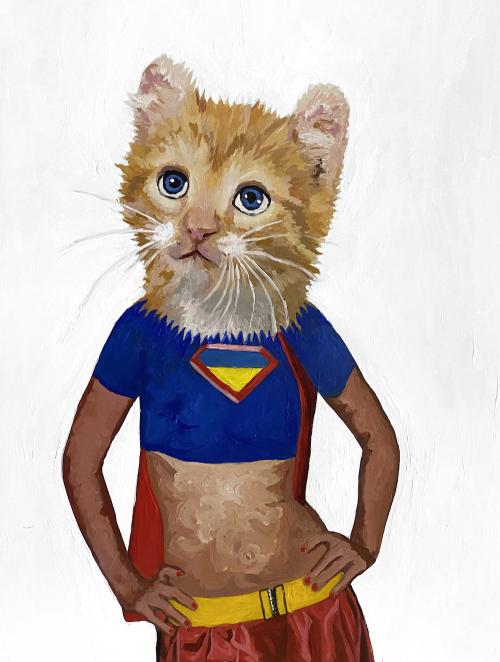 The sculpture, Wishing for Peace, contains a flag carried by Lanina at her first anti-war demonstration near the Russian consulate in Houston, Texas at the beginning of the invasion. It aims to represent solidarity with the Ukrainian people.
Additional works on display are from the Felinity series, which Lanina began during the COVID-19 pandemic as she was grieving the recent loss of her father. "My pet cats became the source of joy and strength for me, and I wanted to bring that into my work," said Lanina. "In this series, cats and humans merge into one, inviting the viewer to get in touch with the mysterious, feminine, and wise parts of ourselves."
To see these works and more, visit the Bale Creek Allen Gallery starting March 26, 2022. Additional works by Yuliya Lanina will be presented by the Bale Creek Allen Gallery at the Fort Worth Art Fair in Sundance Square from April 7-10, 2022.
Lanina's animation Always and Forever with music by Nina C. Young will be available for viewing at the gallery and continues the artist's ongoing theme of stitching together fragments of traumatized consciousness with anthropomorphic felines as the lead.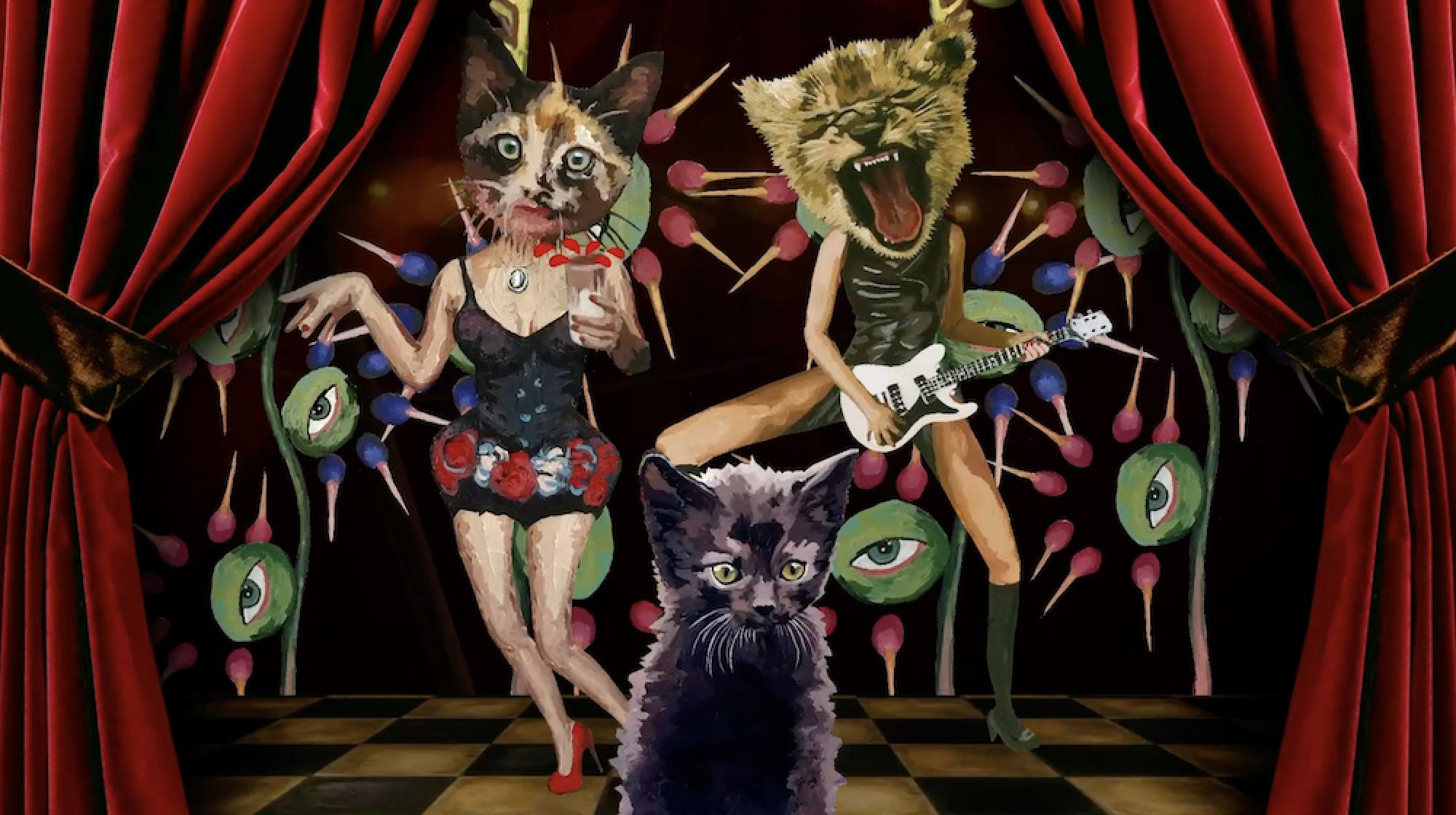 Bale Creek Allen Gallery
400 Houston Street, Fort Worth, TX
March 26-April 1
Opening Reception: March 26 from 7-10pm
Participating artists: Yuliya Lanina, Shelli Tolman, & Krissy Teegerstrom
Visit Misto Dobra for more information on how you can help Ukrainian women and children displaced by the war.
---
Read More via Glasstire: Felininity, Folk Art, and Fabric Works on view at Bale Creek Allen Gallery in Fort Worth