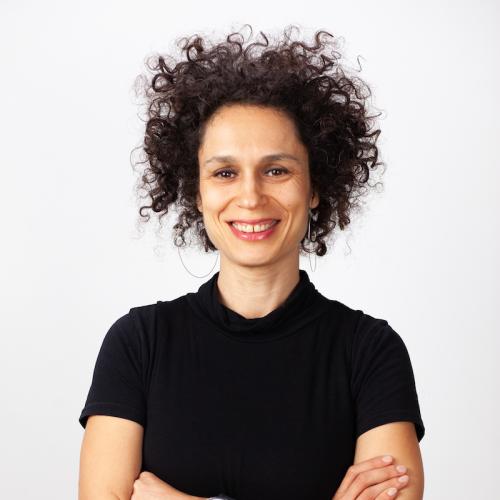 Assistant Professor of Practice, Arts and Entertainment Technologies
Yuliya Lanina is a Russian-born multimedia artist whose works exist at the intersection of visual, performing arts, and technological innovation, and explore social issues like gender perception, sexuality, loss, and motherhood.  
Lanina has exhibited and performed extensively both nationally and internationally, including SXSW Interactive (TX), Seoul Art Museum (Korea), SIGGRAPH Asia (Japan), 798 Beijing  Biennial (China), Cleveland Institute of Art (OH), Museum Ludwig (Germany), Creative Tech Week (NYC), Teatro Santa Ana (Mexico), Blanton Museum of Art (TX), and Moscow Museum of Modern Art (Russia). 
Lanina's honors include Fulbright (Vienna, Austria), Headlands Art Center (CA), and Yaddo (NY).