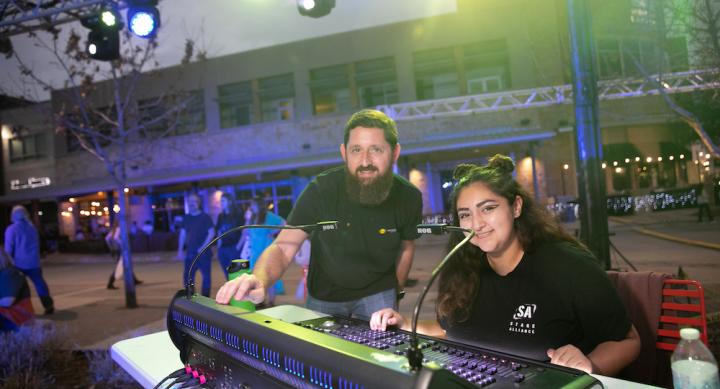 Students from two Arts and Entertainment Technologies classes put theory into practice at the 2022 Bee Cave BuzzFest, a 3-day immersive music, tech, and art festival in Bee Cave, Texas. For many students, this was their first experience working on a live event of this scale, providing the opportunity to navigate production challenges with real-world deadlines.
AET student Jayden Chavez from Chris Muenchow's Concert & Event Lighting class assisted with the lighting design and programming for the outdoor stage.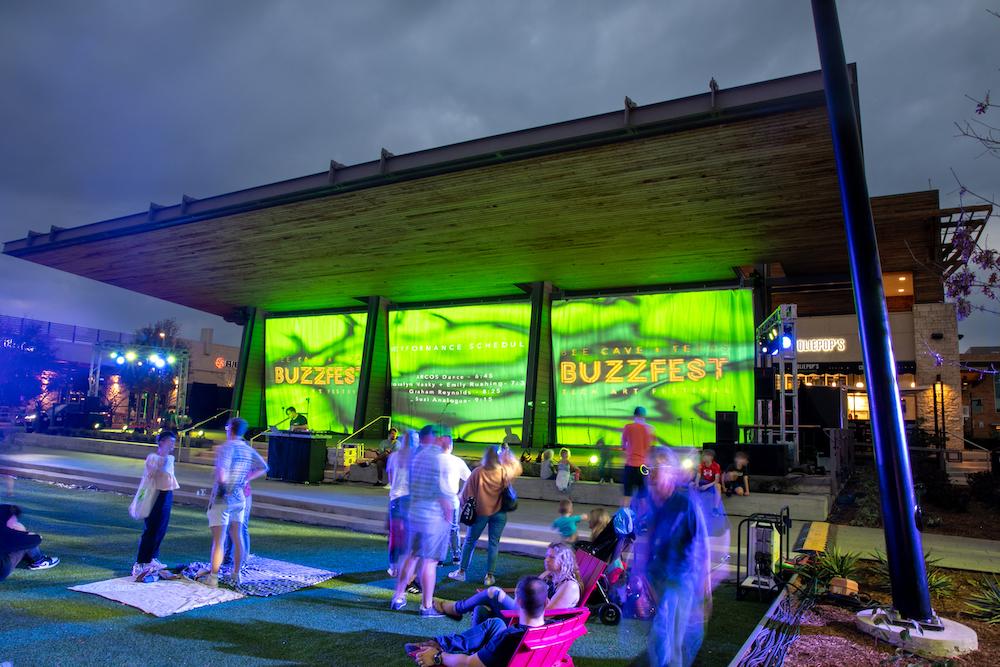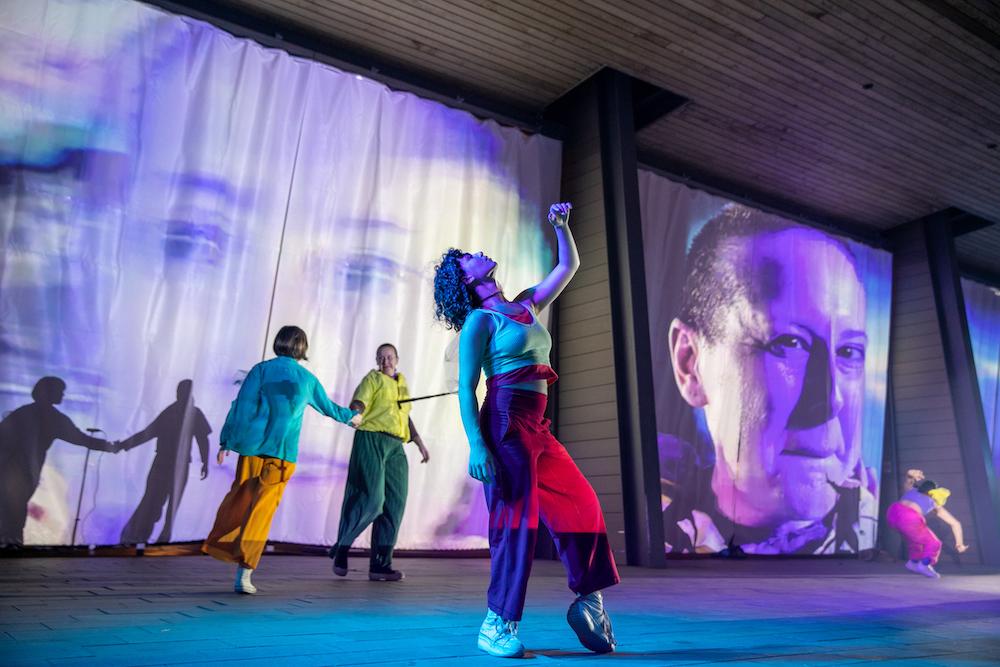 Students from Matthew Smith's 3D Projection Mapping class installed the Projection Mapped Cube inside the Hive Gallery. They also helped facilitate the rigging and focusing of projectors and utilized software to accurately place or "map" content onto all surfaces.


All photos by Brian Birzer Photography