Important
Admission
Deadlines
Undergraduate
First-Year: December 1, 2023
External Transfer: March 1, 2024
Internal Transfer: May 1, 2024
Graduate
M.F.A. in Design: January 24, 2024
M.A. in Design: April 29, 2024
Come & Visit Us
Get a behind-the-scenes look at our program and creative spaces in Austin.
Creativity at Work
Graphic design, immersive media, digital technologies, and more.
Get Career Ready
From internships to jobs, we'll help you jumpstart your career.
Tuition & Funding
Find out more about investing in your future through an education at UT.
Upcoming Events
No events at this time.
From Campus to Career
Design student Khalil J. Davis presenting his work during the Fall 2022 Sophomore Review in the Department of Design at UT Austin
Kahlil J. Davis, B.A. in Design
Class of 2022 AET graduate Grace Troutman in her stole and cowgirl hat in front of the UT Austin tower
Grace Troutman, Global Creative Strategist at TikTok
Featured Stories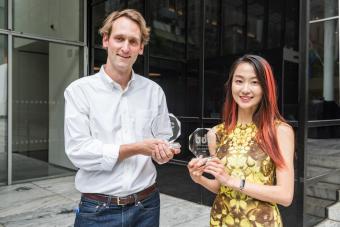 This summer, SDCT tackled record-breaking temperatures and swept industry-leading awards. Jiabao Li (Assistant Professor of Design) won Outstanding Instructor at the Biodesign Challenge Summit (BDC) 2023. Her student Brad Hakes (M.F.A. in Design) secured Runner-Up for the competition with his project "Orbweaver."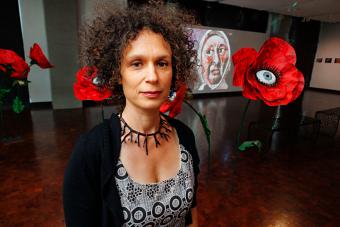 The Austin Chronicle
In her new multimedia installation 'Mother/Land,' now on view at the Austin Public Library, Lanina processes the personal impact of the Ukrainian invasion.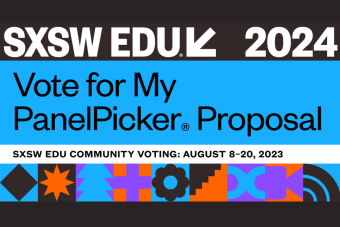 Headed to South by Southwest next spring? So are we! We invite you to consider voting for the following panels featuring faculty, staff, and students from the School of Design and Creative Technologies.