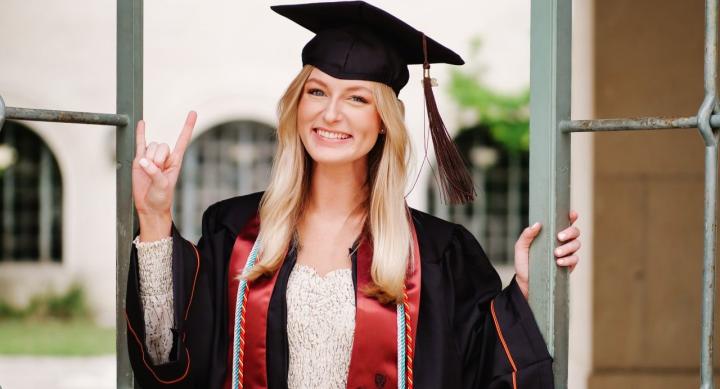 Grace Troutman, a Spring 2022 Graduate with a Bachelor of Science degree in Arts and Entertainment Technologies (AET) and a double minor in Arts Management and Business, went from her dream college experience at The University of Texas at Austin to landing her dream job at TikTok.
During her junior year, Troutman became a member of TikTok's first official Internship class. The three-month internship supporting the Global Marketing Team more than exceeded her expectations. "The role was the definition of business meets creative, where creativity comes first. The company was still so new which offered me every opportunity to speak my truth and launch ideas into real products as seen on the TikTok For You Page," said Troutman. The internship experience was so successful it landed her an official job offer before she even walked across the stage.
The proud AET alum is now a Creative Strategist at TikTok where she helps creative teams around the world develop engaging campaigns to connect with their audiences on the platform. Between packing for her big move from the Forty Acres to New York City, Troutman shared why she chose to major in Arts in Entertainment Technologies and how that path led to her next big adventure.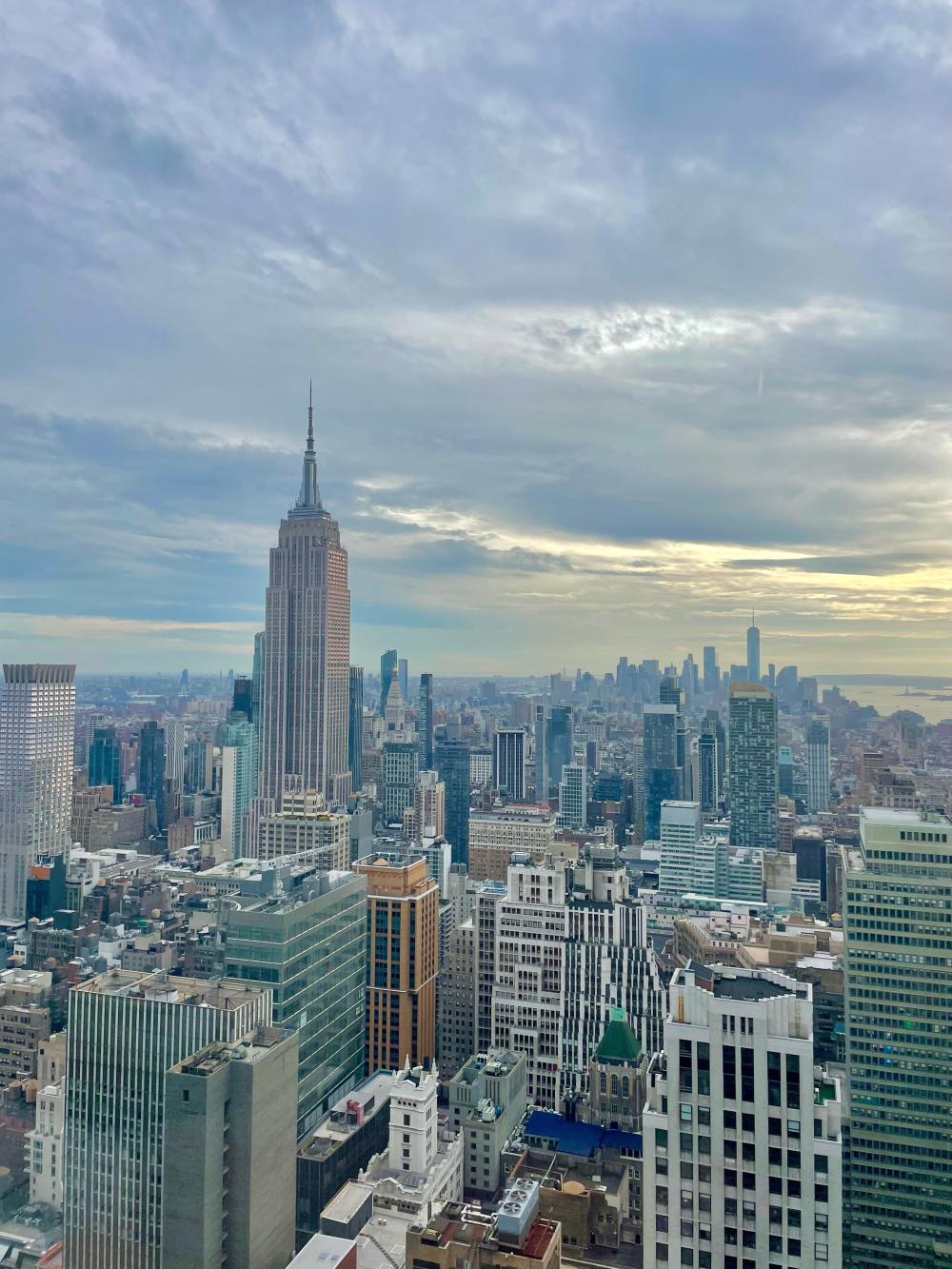 How did you know UT's AET program was right for you?
I caught a deep passion for entertainment at a young age. My parents raised me on '80s music and a day didn't go by where I wasn't being educated on the history of rock and roll. I experienced my first real concert at 11 years old having to stand in the back of the pit because I was the youngest one there. I remember the day so vividly, strangers all around me experiencing the same kind of joy. I knew from that day forward I wanted to work anywhere near the industry that made moments like that possible.
I grew up in Dallas and went to Austin City Limits with my family every year. The city of Austin brought me so much happiness and UT quickly became my dream school. Austin being the "Live Music Capital of the World", I spent all of high school prepping for my application. I was an AP art student with a passion for studio art. I was a painter and functioned well with mixed media. I quickly fell in love with broadcast journalism where I became an executive producer of my school TV show. Here I fell in love with film, storytelling, and the integration of audio/visuals.
My deep-rooted dream career still was set on working in the music, film, and entertainment industry. UT didn't seem to have a place for me to find this exact career desire until my senior year of high school when AET was founded. I remember feeling daunted by the many things AET had to offer, but the major title was exactly what I was looking for, a way for me to integrate my passions together and I was ready to give it a shot.
How did your studies and experiences in AET prepare you for your first job?
When I first entered the AET program there were many directions to go into. I never really had a specialty that genuinely stuck with me or that I was dead set on. I used AET as an opportunity to learn many different skill sets. By not being a master at one thing, but having experience in many, I was able to then share with recruiters that I am able to quickly learn and adapt to any kind of technology needed for the role! Specifically, production and experiential design classes translated well through my career thus far.
"I used AET as an opportunity to learn many different skill sets. By not being a master at one thing, but having experience in many, I was able to then share with recruiters that I am able to quickly learn and adapt to any kind of technology needed for the role!" —Grace Troutman
What are you doing now and what has been your favorite part of your new career to date?
I am a Creative Strategist on the Global Marketing team at TikTok in New York City! Underneath Global Business Marketing, I am on a team called Creative Lab which functions as TikTok's in-house creative consultancy. Since transitioning to full-time, I have been placed within Creative Lab on the Entertainment Vertical working on campaigns relating to big names in Film, Television, Music, and Sports. We partner with brands to help their creative vision come to life on the TikTok platform through interactive campaigns, effects, and songs you see on the TikTok for your page! My favorite part to date has been being able to be a part of discussions leading entertainment and seeing my work come to life. Watching actors, artists, creators, and thousands of users interact with my ideas directly on the platform is a surreal experience.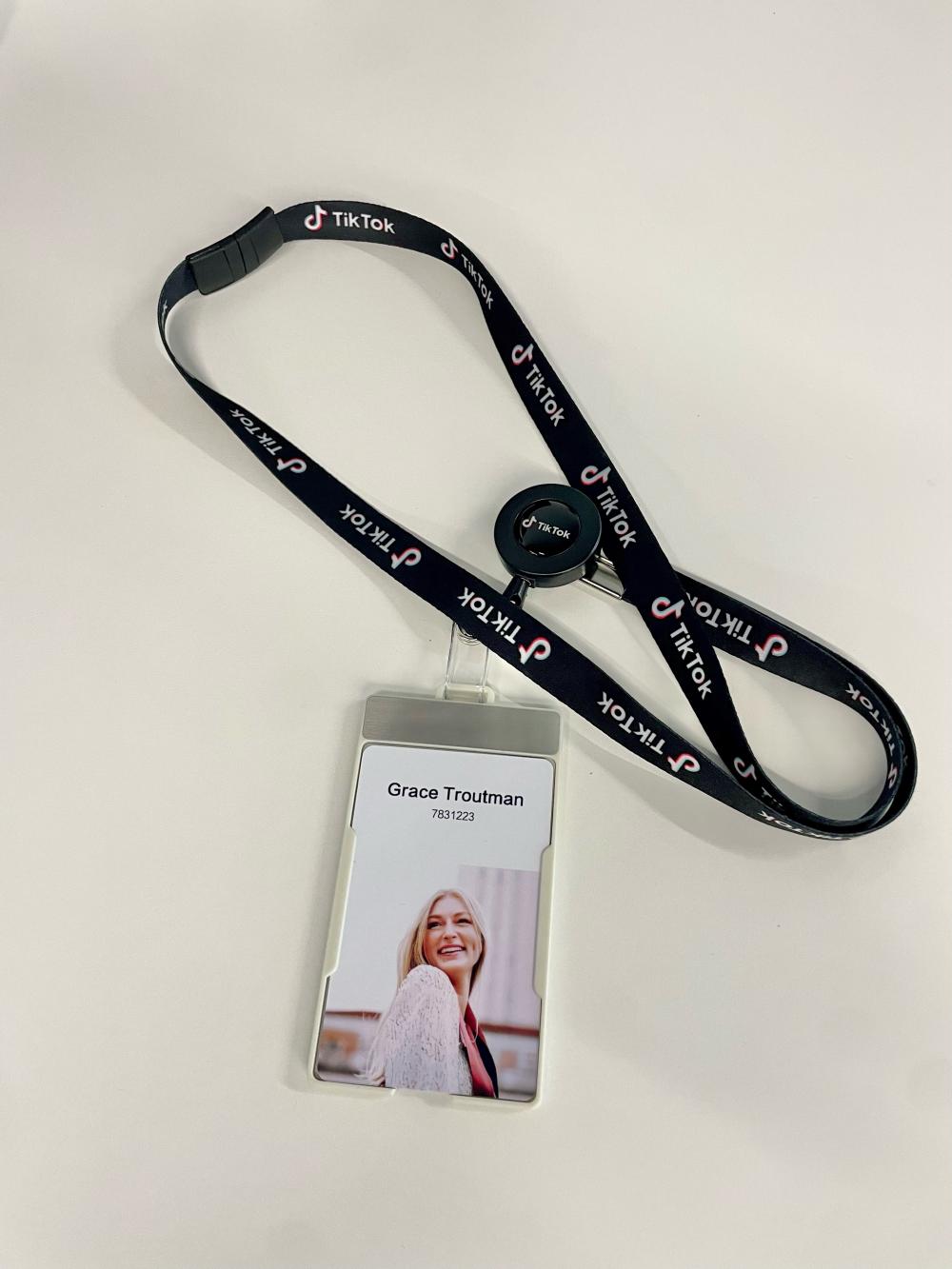 What keeps you interested in this field?
I continuously think about how creativity is now more accessible to people than ever. TikTok gives many individuals an outlet to express themselves and an opportunity to finally be seen. Uniquely on TikTok, now more than ever, anyone can go viral and change their lives or their business for the better. People are regaining confidence in the entertainment space which wasn't always accessible to everyone.
What are your top resources for keeping up with the latest trends and industry news?
I am a proud user of LinkedIn. It is my favorite outlet for creative writers and forward thinkers sharing insights that are unique to their professional experiences. LinkedIn also has groups and entertainment pages where members post and share the latest industry updates specific to niche entertainment careers. Recently I have been similarly following unique conversations happening on Twitter and TikTok regarding the industry and ways to get involved and make a difference. What advice would you give to AET students? If I could go back I wish someone would have told me that AET is much more than a specific track major. When being introduced during orientation, I was under the impression that when I graduated I needed to be a professional at what track I decided to follow. The truth is, I never picked a track and I was never good at just one thing. However, I was above average at a lot of things. This led me to test out and try all the many skill sets that AET had to offer. Instead of graduating and focusing on one specific skill all of college, I was able to take advantage of the education I was paying for and truly learn something new with each semester. Learning a variety of forms of technology not only gives you more skills but creates awareness of the time, hard work, and energy that goes into the specific field. Anywhere you land within the creative industry, you will now be able to relate to fellow employees after working on similar projects, even if you are not a pro. I now can walk away with a resume full of skills that I have touched and can develop further at any time because AET opened that door for me.
If you had to sum up your overall AET experience at UT in a quote, what might you say?
"Better to try everything and fail to have never learned anything new at all."