About Ambrosia Princess Desk
Ambrosia Princess Desk is an independent project created with the fundamentals taught in Professor Isaac Oster's 3D Materials and Lighting class. All models and textures are optimized and game-ready. Brought to life in Unreal 5 with Blueprints and Niagara particle systems.
Prop(s) were created in Zbrush, Maya, Fusion360, and textured in Substance Painter (Desk, Lamp, Magnifying Glass, Organizer, and Minor Props). All effects were created in Unreal Engine 5 via Blueprints and Niagara systems; supporting environment created with Quixel Bridge assets.
Original concept by Airi Pan: https://www.artstation.com/artwork/oA8dQL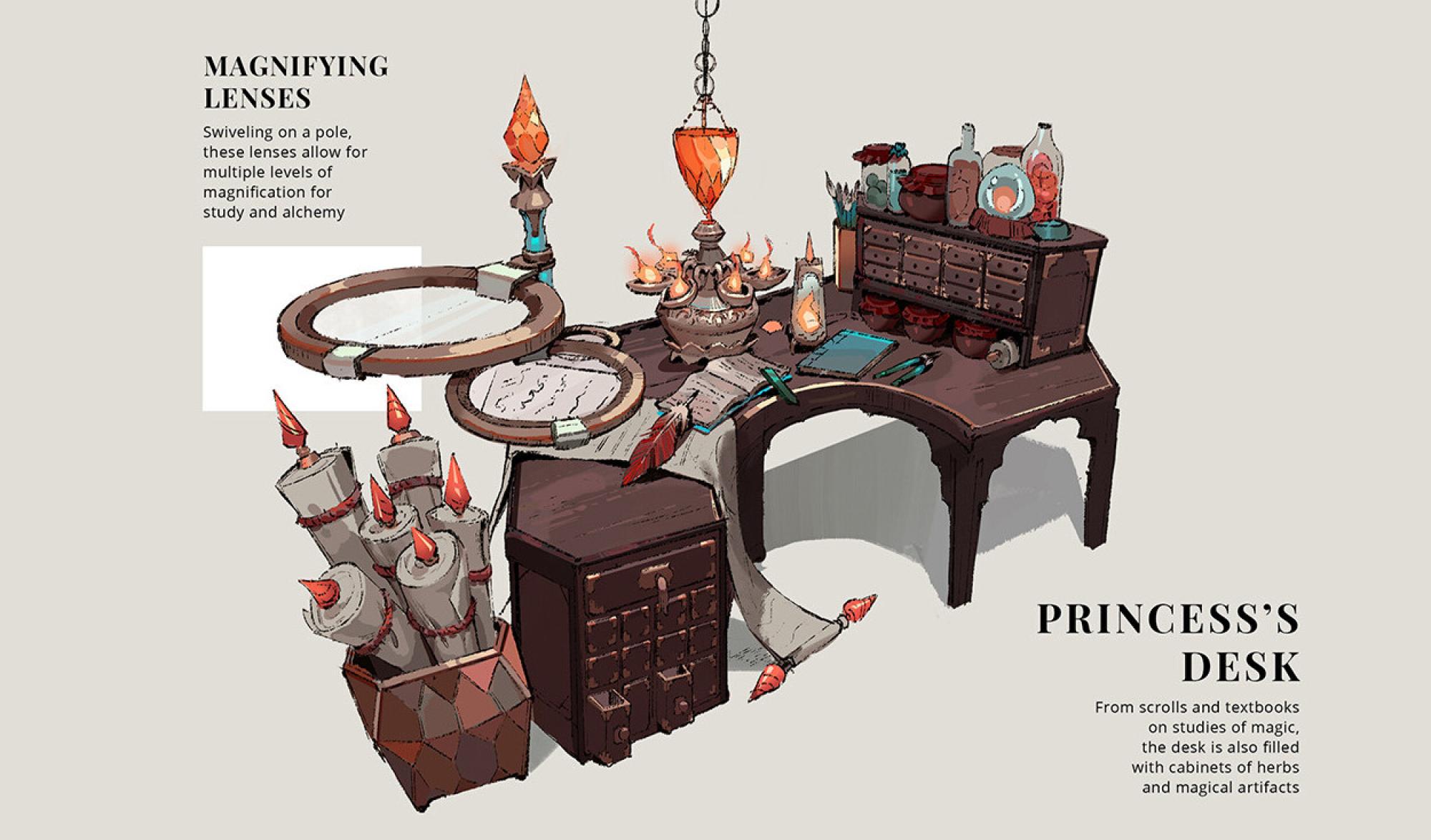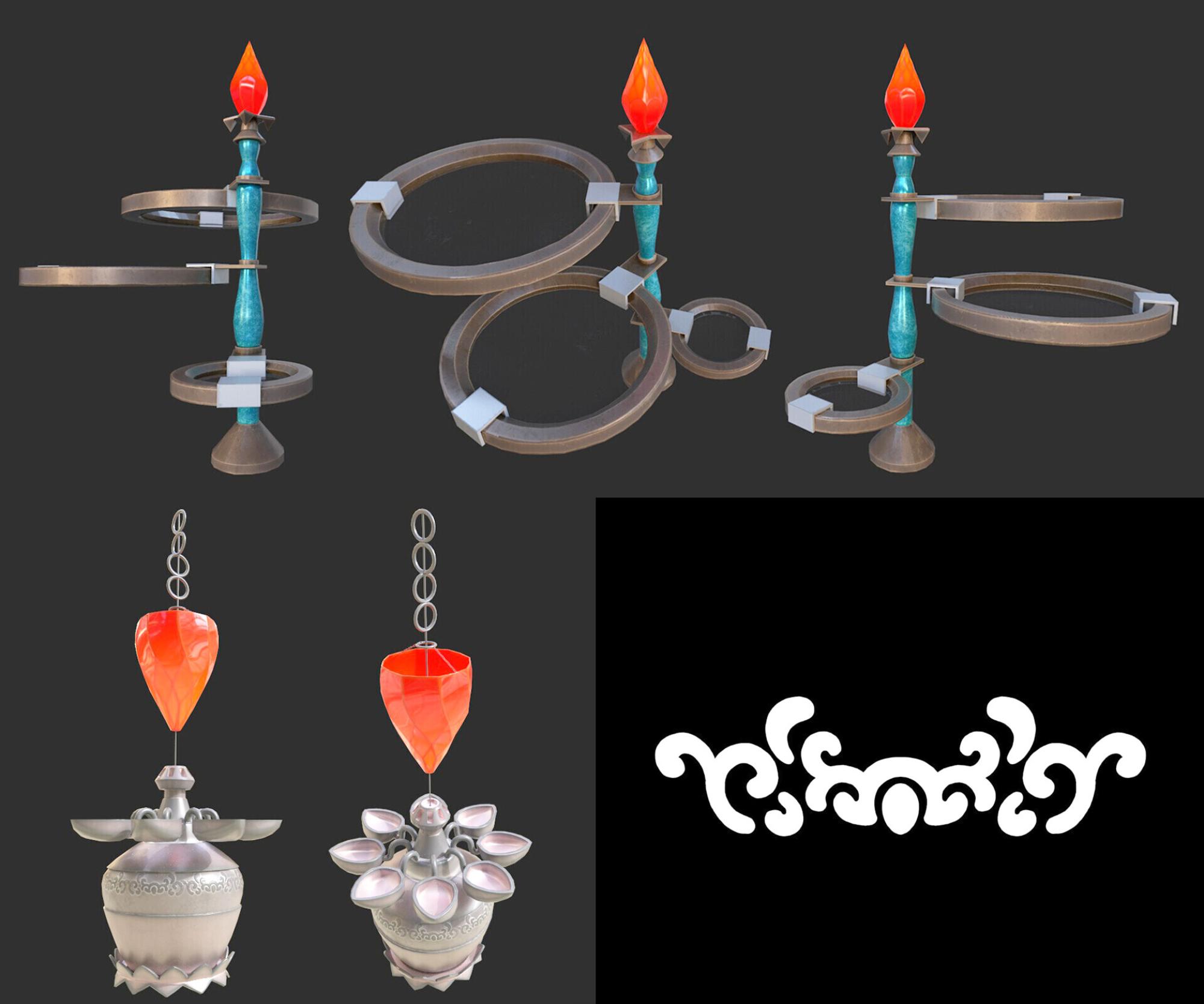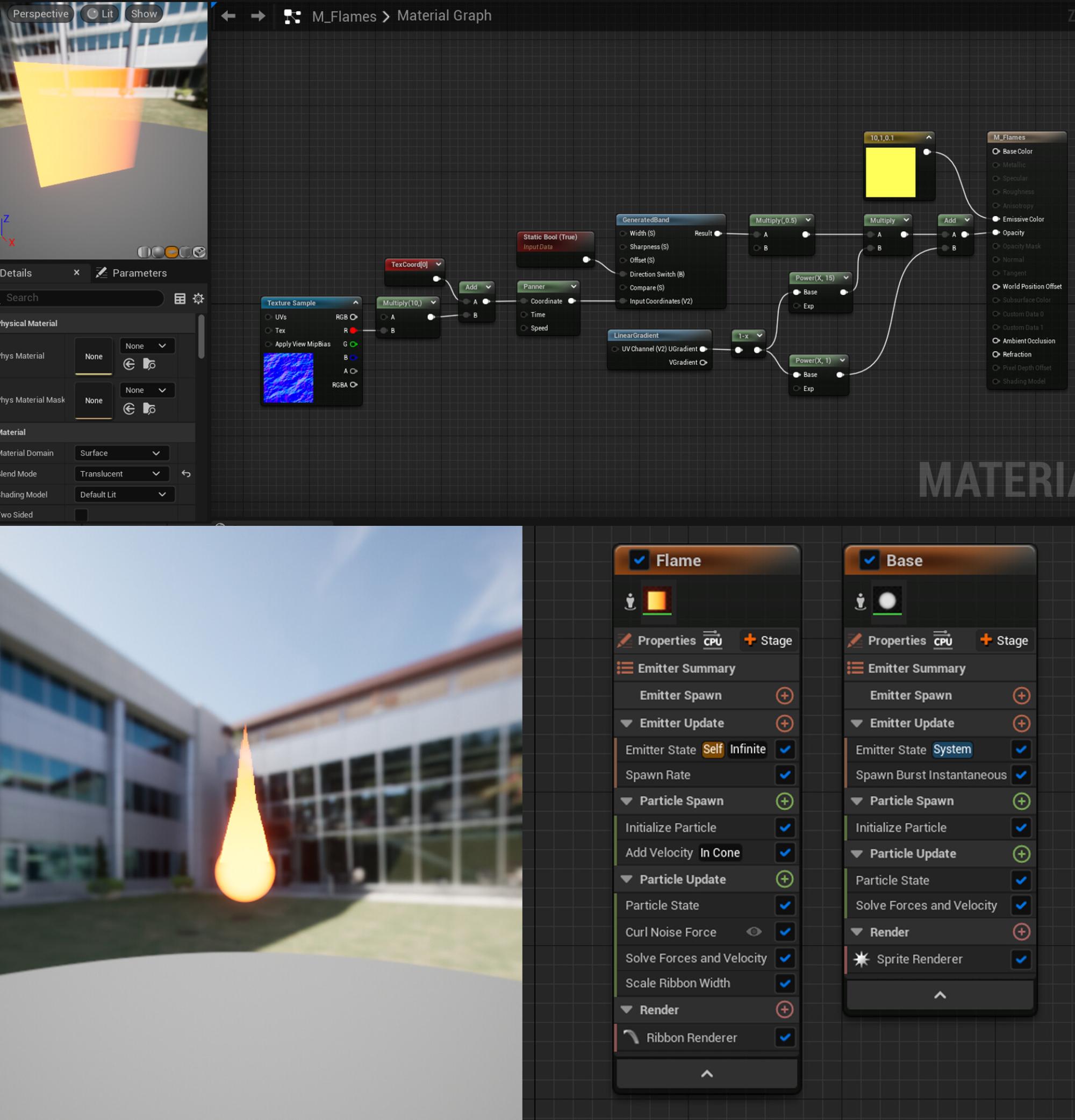 Project Details
Credits
Catherine Crawford - 3D/Technical Artist
Technology
Unreal 5, Maya, Fusion 360, Zbrush, Substance Painter