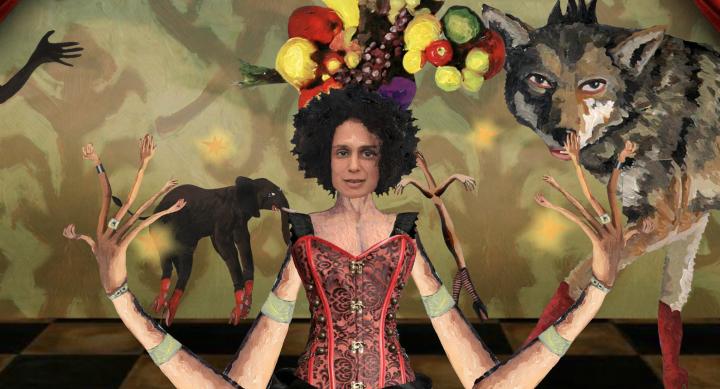 Ney gave a stage for women artists. Lanina performed on it.
By Neerul Gupta
In 2011, Beyoncé answered humanity's most pressing question. In 2023, we still agree.
On October 21, the Elisabet Ney Museum hosted Re-Imagining the Ney: A Community Art Bash. The museum celebrates the life and works of German-American sculptress Elisabet Ney. She is most known for her marble statues of 19th-century European and American luminaries. Re-Imagining the Ney spotlighted an immersive art experience with live theatrical performances, all on the historical grounds of Ney's studio established in 1892.
Ney's mission was brought to life by Austin contemporary visual artists Agustina Rodriguez, Lisa B. Woods, and SDCT's very own Yuliya Lanina. The AET Assistant Professor presented four sets of artwork that showcased the struggles, creativities, and common lived experiences of womanhood.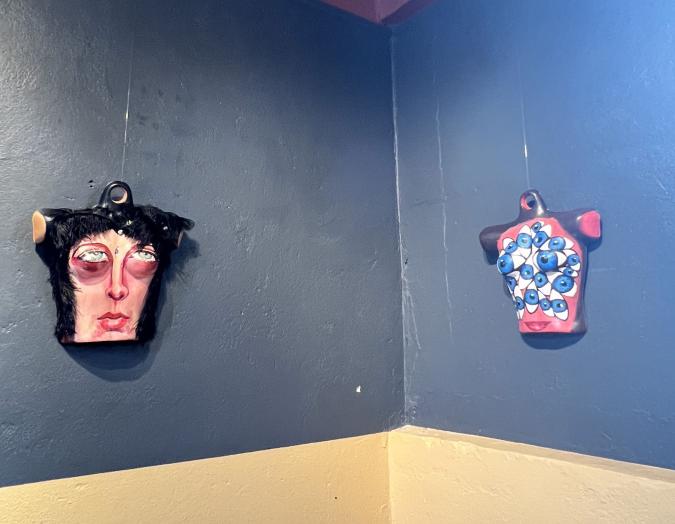 On the first floor, attendees perused "Gaze." Using acrylic paint, Lanina colored five mannequin torsos whose breasts doubled as female faces. The torsos hung on four walls of a square room, and attendees inside could feel eyes on them from all directions. "Women are often the subject to be gazed on. So the eyes are gazing back," Lanina said.
Visitors followed piano notes up the stairs to find "Not a Sad Tale." A mechanical stage came to life at the press of a small red button. Between tall blades of grass, a topless woman with a gun danced next to a red-lipped goat and rabbit, the latter with a pregnant woman's body. A crow and cat with human arms and black shapeless bodies swayed behind them and in front of a churning windmill. Melancholic music was accompanied by animated vibrance. But don't be fooled — this is not a sad tale.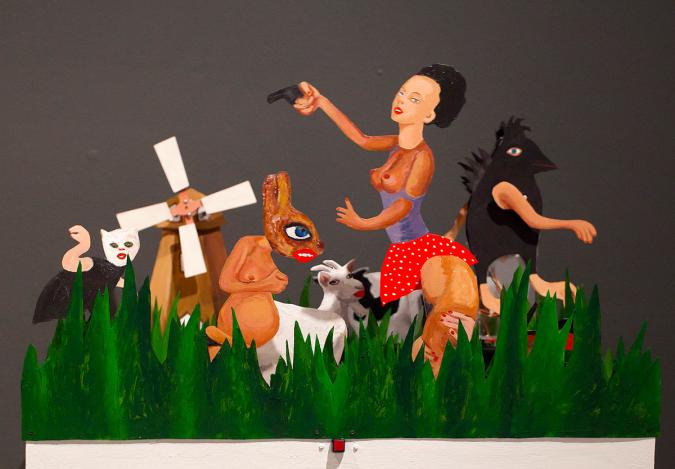 "[The work] kind of hypnotizes you," Yevgeniy Sharlat noted. Associate Professor of Composition at the UT Butler School of Music and composer for "Not a Sad Tale," Sharlat wrote the work's music for two pianos to transport viewer-listeners into Lanina's world.
As the sunset darkened Ney's grounds, Lanina's animation "Never and Both at the Same Time" illuminated it. Featuring human-meets-animal and animal-meets-human figures, and a notable representation of Lanina on a red-curtained stage, the video captured whimsical creativity in three minutes and six seconds. The music was composed by Russell Pinkston, Professor Emeritus of Composition at the UT Butler School of Music.
Jade Walker, the museum's site manager and curator, has been a fan of Lanina's work for years and invited her to participate in the event. "Not only is [Lanina's] work compelling, but she's a person who's so curious and engages with so many people," noted Walker. "That's really the kind of artist that I want to work with, and [Lanina] fits the bill."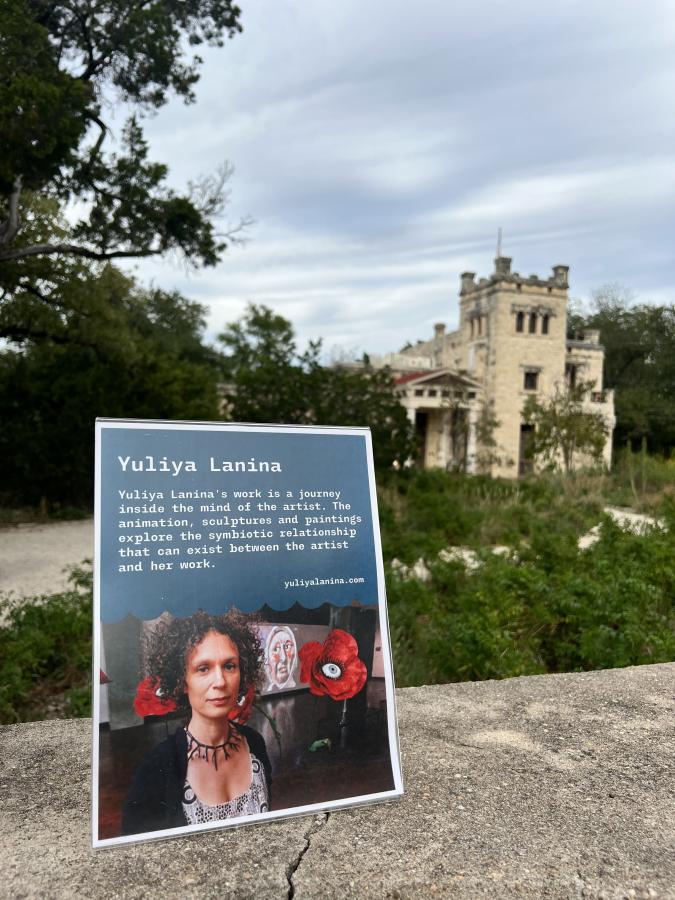 The museum will close its doors in the spring for two years. During this time, Walker and collaborators will pursue new interpretive and landscape plans, as well as a $3 million construction project. Re-Imagining the Ney was a pinnacle moment that marked the end of one era for the museum and set the stage for the next 100 years of women artists.
"Women need representation but also expression," said Lanina. Her creative process involves leaving behind analytical thinking in favor of nonsensicality. "My work starts out by playing around in the studio and seeing what happens as a result." The results of her in-studio experimentation have claimed the attention of art museums worldwide.
We are at a turning point in women's artistry and leadership. Walker noted that this year is the first that all the large art institutions in Austin are run by women, including the Blanton Museum of Art and The Contemporary Austin. Re-Imagining the Ney spotlighted Lanina's creations, both of which came together to celebrate the world-making power of women artists. As per usual, Beyoncé was right.
Lanina thanks Walker, Miriam Conner (Founder of Creative Policy), Lindsay Barras (Education Coordinator at the Ney), and Erin McClelland (Co-owner at MuseWork LLC) for supporting her and her artwork.