Assistant Professor of Design Jiabao Li had a busy South by Southwest this year.
Once a Glacier
Over three days, Li showcased her XR experience Once a Glacier, which tells the story of the life journey of glacier ice along with the life of a girl, making the human-nature timescale tangible and warning the audience that the consequences of climate change are within our lifetimes.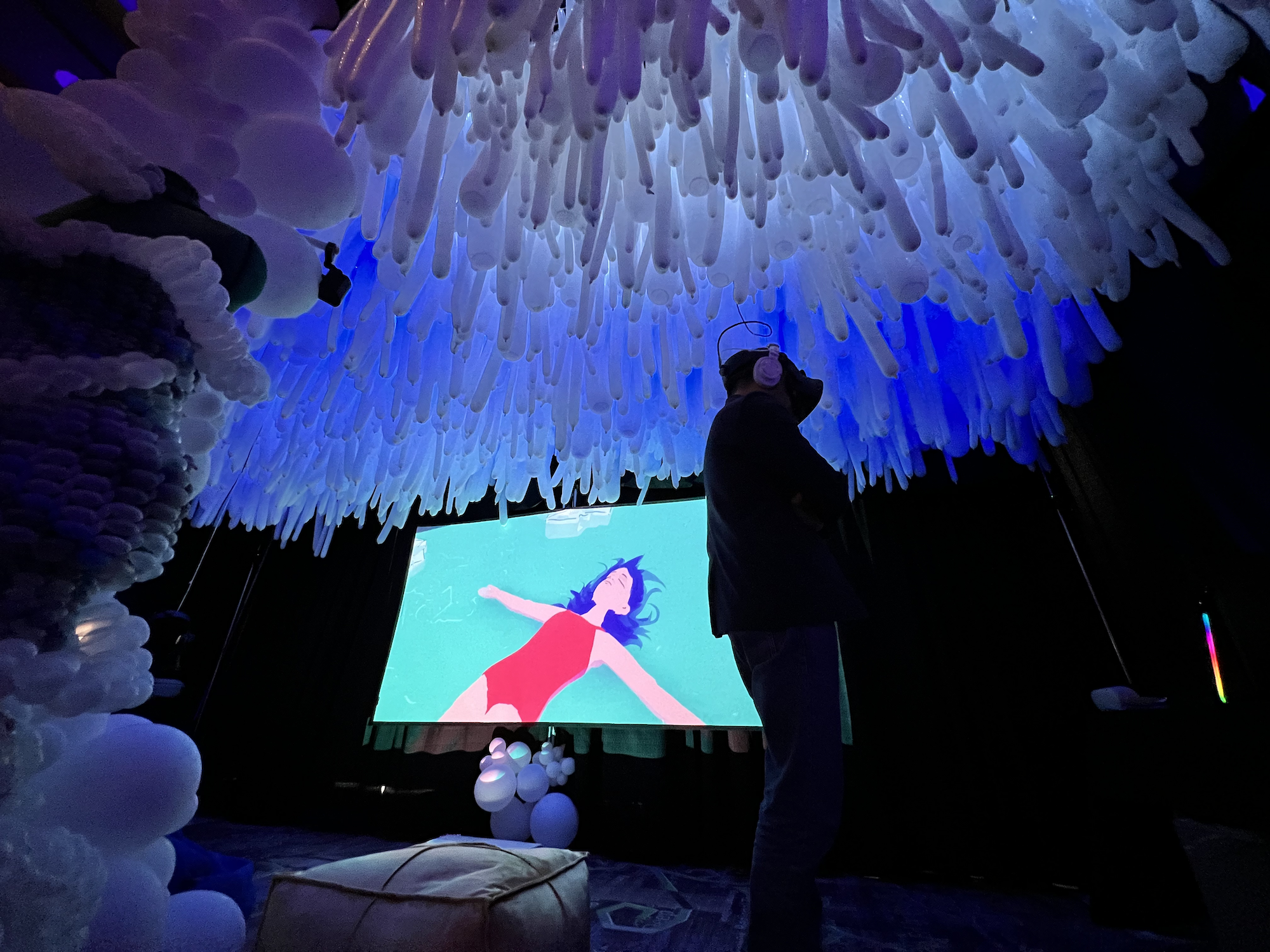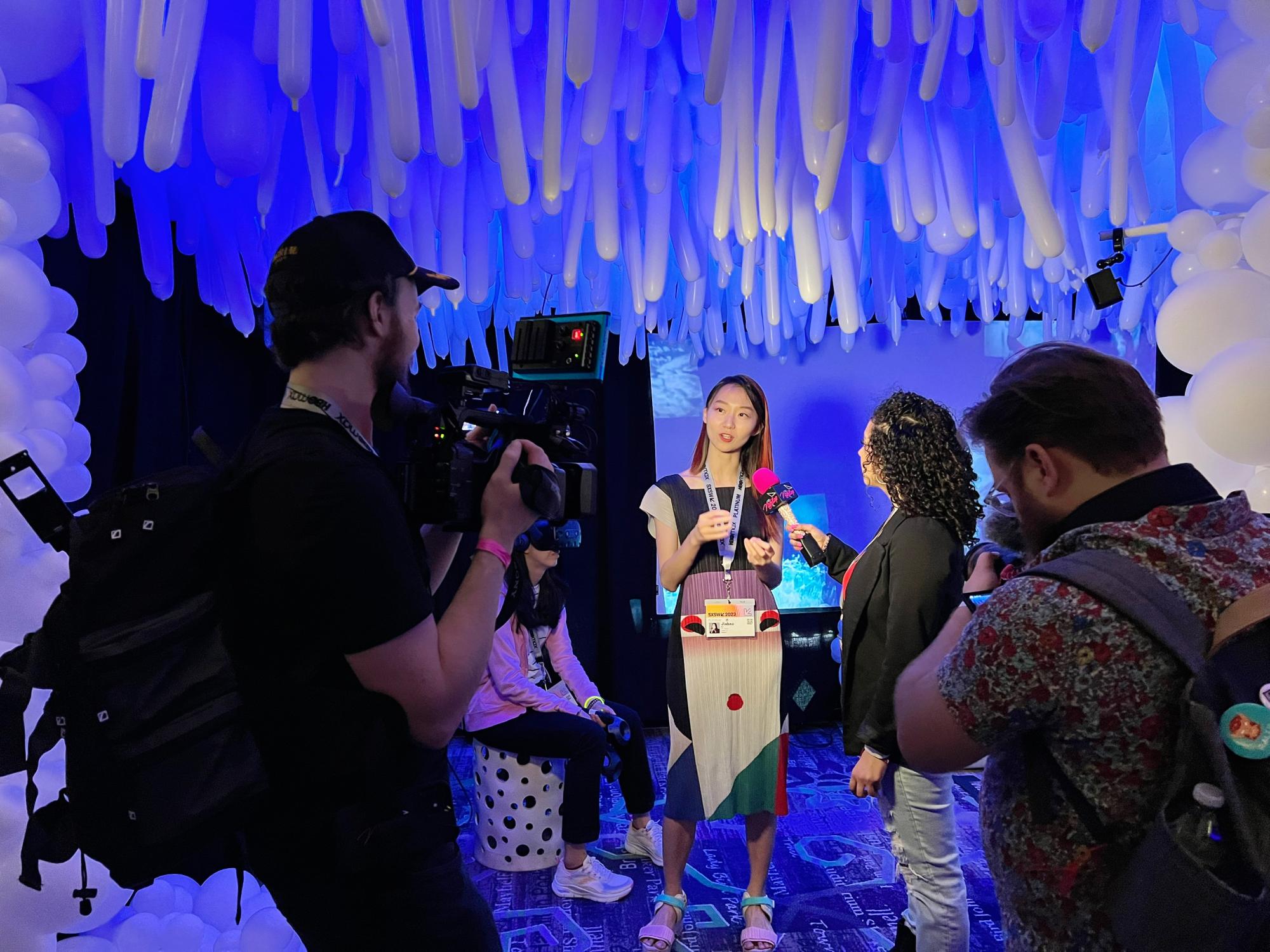 To celebrate the occasion, Li wore a glacier-inspired balloon dress designed by The Balloon Collective for press day.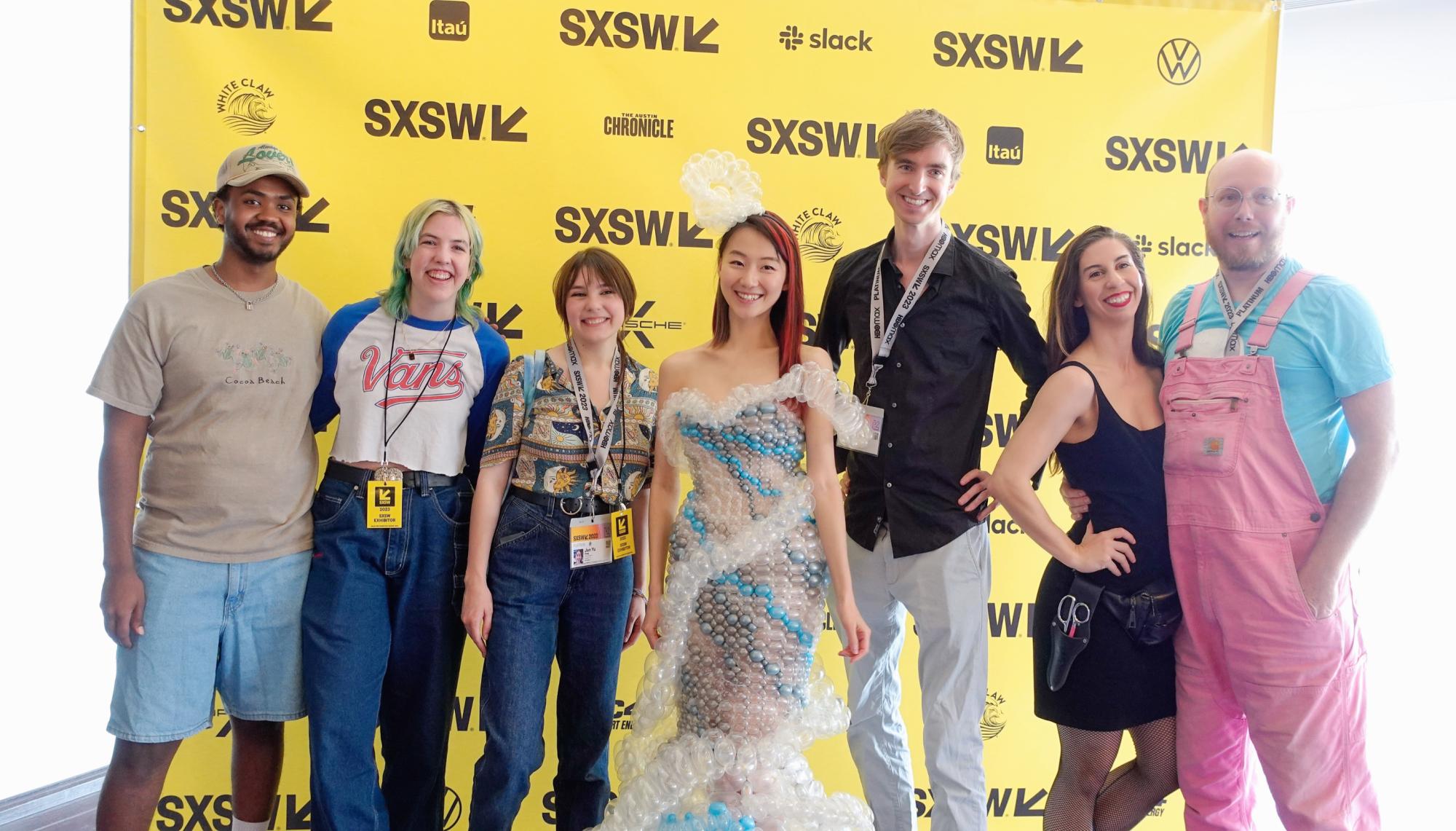 Learn more about Once a Glacier:
Official Panels
While SXSW attendees marveled at Once a Glacier, Li participated in not just one, but two panels: "Animal Influencers as a Way Out of Climate Fatigue" and "Data Art as Time Capsule of the Anthropocene."
Entangled Intelligences
Couldn't make it to SXSW this year? Entangled Intelligences: Interspecies Dialogues of Art is an upcoming exhibition at Fusebox Festival curated by Li that showcases the creative works from her Ecocentric Future Lab, projects by students in her Ecocentric Design course, and artists who have collaborated with animals.
The opening reception will take place on Saturday, April 15 at 6:00pm at the Tyrell Gallery in North Austin. The exhibition is a dedicated space to feature exceptional work by these students alongside established artists in the interspecies co-creation area.