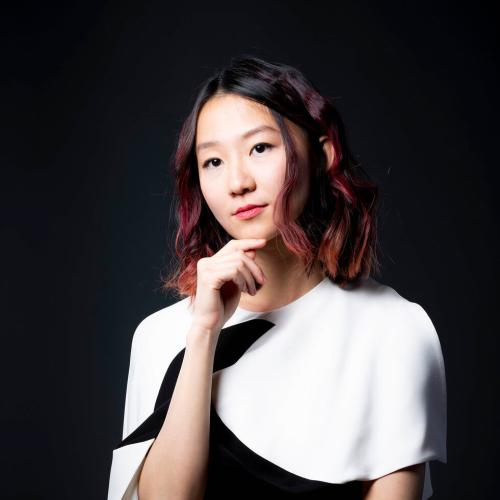 Assistant Professor, Design
Jiabao Li creates new ways for humans to perceive the world. She works across nature, humans' designed environment, and belief structures and creates works addressing climate change, humane technology, and a just, sustainable future. Her mediums include wearable, robot, AR/VR, projection, performance, software, and installation. She is a current member of NEW INC incubator at the New Museum. 

In Jiabao's TED Talk, she uncovered how technology mediates the way we perceive reality. At Apple, she invents and explores new technologies for future products. She has been awarded multiple patents for her inventions. Her talk "Discoverable Design" at Apple Worldwide Developers Conference has inspired widespread discussion. She co-founded Snapi Health and advises several Silicon Valley startups. She serves on the IDSA education counsel. 

Jiabao is the recipient of numerous awards, including iF Design Award, AACYF 30 Under 30, Falling Walls, National Endowment for the Arts, STARTS Prize, Fast Company World Changing Ideas Award, Core77, IDSA, and A' Design Award. Her work has been exhibited internationally at Ars Electronica, SIGGRAPH, Milan and Dubai Design Week, Shanghai Ming Contemporary Museum, ISEA, Anchorage Museum, OCAT Contemporary Art Terminal, CHI, Donghu Shan Art Museum, MOOD Museum of Design, and Alaska State Museum. Her work has been featured on Yahoo, TED, TechCrunch, Domus, CCTV, Yanko Design, Fast Company, Harvard Political Review, The National, Business Insider, Bloomberg, Leonardo, and South China Morning Post.

Jiabao graduated from Harvard Graduate School of Design with a Master of Design in Technology with Distinction. She received her Bachelor of Electrical Engineering with Distinction Honors from the National University of Singapore. She was a researcher at the MIT Media Lab and Royal College of Art.

Jiabao's lab focuses on the intersection of art, technology, and biology. The interests are broad from multi-species world-building to co-creation with animals, from robots to menstrual blood science.