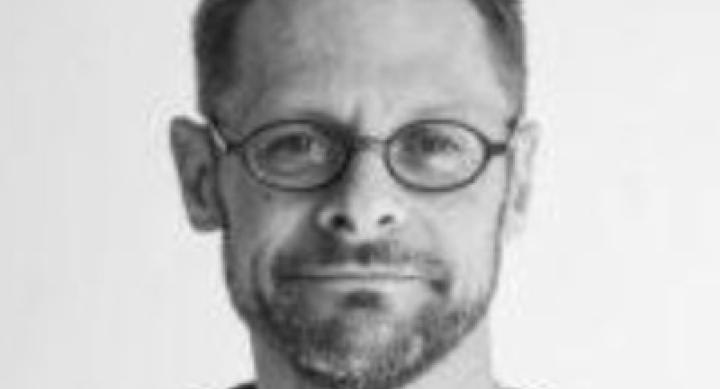 This fall, the College of Fine Arts will offer the course "Introduction to Design Thinking" (DES301), open to all UT students. In this course, students will learn the principles of design thinking and apply them to real-world problems while working in interdisciplinary teams. Students will also learn how to frame problems, learn about people and their behaviors, then apply those insights to improve products and services through rapid prototyping and iteration.
We recently caught up with instructor Jon Freach, who has a 26-year background in design and has served in a broad range of roles from designer to strategic planner and manager of best practices. As Executive Director of Design Research at frog, Freach provides organizational leadership and mentorship to a global community of design researchers. 
How will you translate your experience to the classroom for students?
The first time I taught a design class, I realized that I didn't know how to teach. I never had to explain my technique in such a way that another person would have to apply it to a problem they were trying to solve. My job had always been to just solve the problem. 
Teaching forced me to answer the questions, "How do you design? Why do you do it like that?" My colleagues and clients had certainly asked me those questions before, but in the classroom I felt like the stakes were higher (and still do). I found that students learned best through stories, pictures, activities and discussion. In the case of teaching design, those stories often involve clients, problems, end users, time and money. The pictures include diagrams, models, teams at work and people dealing with the effects of design. The activities force students to apply what they learn to their own problems. The discussion enables reflection, sharing and debate. This class can expect to get plenty of all three.
How do you explain design thinking to someone who is not working in the design industry?
First, I would point out that most of our daily experience is the result of design, intentional or not. It's a persistent act. We deal with the consequences all the time. In practice, design is first an act of thinking. Then, those thoughts are applied to the act of making—a product, service, place or a whole experience like going to Disney World. Design is at its best when designers are thinking and making with people in mind. So, a human-centered mindset is a core attribute of design thinking. Design is at its worst when it's an afterthought, such as a confusing tax form or most ATMs.
Who should take this class? Why is it relevant to students across so many disciplines?
I think this class is relevant to everybody. In the last decade or so, most industries have come to realize that a digital, networked world has created new opportunities and new kinds of problems that are more complex than in previous eras. The iPhone has shown us how human-centered, deeply systemic design can change lives and produce whole new, innovative businesses. And the inspirational forces behind it did not come from traditional, analytical methods of "business administration." They came from designerly ways of thinking, working and inventing. The people involved in the process were from different disciplines and departments—design, engineering, marketing, etc. More companies began to see that multidisciplinary teams with a diverse set of perspectives could tackle many dimensions of these complex problems at once.
Design offers methods that enable teams to think creatively together and make ideas concrete and actionable. Students in this class will learn about and use some of these sophisticated tools on their own group projects.
Can you talk about the types of projects you expect students in the class to be working on this fall?
Students will form teams and tackle problems that will seem quite mundane at first. We'll explore open-ended topics such as studying, nutrition, happiness and transportation and define problem statements. They will go through a process of "framing" their problem from multiple angles, then conduct research with real end users. Finally, each group will make sense of their findings and use them to inform and inspire products or service concepts that they'll prototype. During this process, the students will discover just how complex these problems can be. 
Who are the guest lecturers for this class? What are their backgrounds, and why did you choose them?
We have the privilege of learning from two great visiting lecturers from frog design who will share deep expertise in design research and interaction design. Katie Inglis and Alexis Puchek are Principal Designers at frog. Their work has taken them to many corners of the world—some kind, some not. Between the two of them, they have designed automotive user interfaces, mobile payment applications, concierge services, smart phone apps for farmers in emerging economies and health care services for veterans. In addition to Katie and Alexis, we will have visitors from various industries who will share their experience using design thinking methods to create innovative product and services, some of which students may have even used themselves.