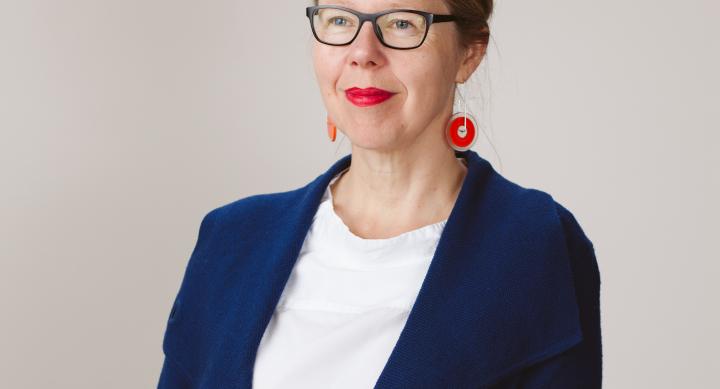 It's been an eventful few months for Associate Professor of Design Kate Catterall.
In March, Catterall and fellow design professor Alyson Beaton presented at Design as Common Good Symposium. Their research paper "Regaining the Right to our City: Designing Reilly Commons" centers on their experiences developing a community garden for Reilly Public Elementary School (AISD) and the Highland neighborhood. They secured a $130,000 St. David's Foundation grant to undertake the project in January 2020, and the project is now complete with post-pandemic design activations planned for Fall 2021. You can view their research here (beginning on page 40).
Catterall also had work published in a new journal launched last month, entitled Dealing with the Legacy of Conflict in Northern Ireland through Engagement & Dialogue. The title of her essay is "A Mnemonic Device for Belfast: Drawing the Ring of Steel" (page 45).
This month, Catterall was awarded an individual grant from the U.S. Embassy London and U.S. State Department in July 2021. The grant will support completion of a performative event in Belfast, "Drawing the Ring of Steel," which due to COVID-19 was rescheduled from June 2020 to September 2021.
Please join us in congratulating Kate Catterall on each of these honors.