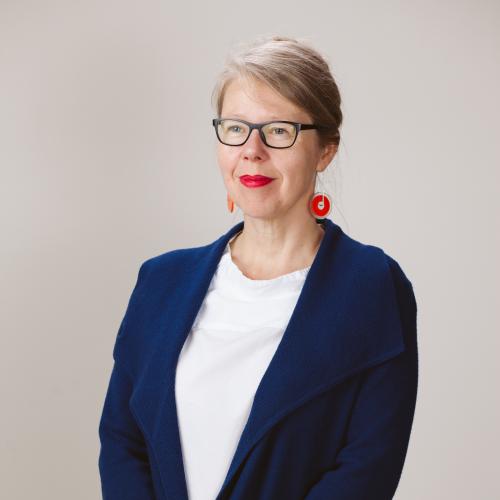 Associate Professor, Design

Fellow of Ruth Head Centennial Professorship
Kate Catterall is a designer and educator who was graduated from the Glasgow School of Art in Scotland with a terminal degree in transdisciplinary design. She is currently a design researcher and practitioner in Austin, Texas.
Initially trained in the materials and methods of the industrial age as a silversmith, product and furniture designer, she started her career designing one-off products and environments for the luxury market in the United Kingdom. Catterall has lived in the United States since 1993 undertaking a broad range of projects through which she explored the history, form and cultural relevance of design in her new country. Her research currently focuses on the ethical dilemmas faced by designers (and society) as the far-reaching consequences of the design act and the broader role of the designer in culture are reassessed. Through experimental interventions she frames design as a central form of cultural production and a practice that reaches well beyond commercial application; exploring the potential of designed artifacts as polemical tools capable of transforming actions, lifestyles and opinions.
Contact Information