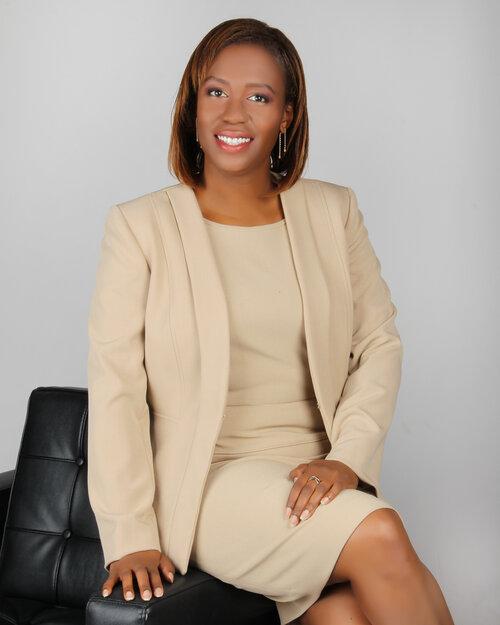 Law and policy are the system that underlies all others, and its design is quite deliberate, even if the consequences are not always. 
---
An adjunct professor dually appointed at The University of Texas School of Law and McCombs School of Business, Keegan Warren-Clem, J.D., LL.M., challenges students and residents to explore connections between health, poverty, and unmet legal needs.
She is a 2020 National Academy of Medicine Emerging Leader in Health and Medicine Scholar. Keegan is also the founding director of Medical-Legal Partnerships (MLP) at Texas Legal Services Center. Through MLP she and her team work collaboratively with health care providers to improve health outcomes in the clinical setting through legal assistance and education, and law-informed healthcare delivery transformation. Keegan is a veteran of the Army National Guard and is also a member of the Order of St. Joan of Arc, the highest civilian award given by the Army Armor and Cavalry Associations.
Keegan is currently guiding the inaugural cohort for the M.A. in Design focused on Design in Health in her Health Care Law and Policy course. She made time to discuss her thoughts on law, rowing, books and food. Read more below.
---
Q: What does the word or idea of design conjure for you?
KWC: Purposefulness, more than anything, I think. There's a deliberateness about communication in all forms inherent in the concept of design.
Q: Where does law and policy intersect with design?
KWC: Everywhere. Law and policy are the system that underlies all others, and its design is quite deliberate, even if the consequences are not always.
More pragmatically, it is often said that law is bottomless, meaning that for every concept, there is precedent as old as humanity, and recognizing and understanding that feature is in so many ways the work that lawyers do.
And so when we are talking about the study and practice of law, we are necessarily talking about a simplified message that is accurate for the professional but also meaningful for the lay end-user, which I think is a fundamental purpose of design. Particularly in the access-to-justice movement, we spend a lot of time thinking about how we use design features, even if not expressly in that language, to boost legal knowledge and legal literacy.
Q: How has your path led you to health law and policy?
KWC: I've taken a path otherwise untraveled, I suspect, but it all converged in a prescription drug denial case I worked on as a volunteering second-year law student. I helped the attorneys of record win a case they initially thought unwinnable, and the federal prescription guidelines were changed as a result. So the client got what he needed, and the population of similarly situated persons saw increased access as well. But the initial problem was the lackluster advocacy efforts of the prescribing physician, who had no reason to understand the administrative schema that was driving the denial. That got me to thinking about the role of lawyers in increasing access to care, and then to acting to put that concept into action, and, well, here I am.
Q: Can you tell us a little bit about your current research?
KWC: I have several on-the-ground projects going on. One of particular interest is a patient-reported outcomes survey that looks at access to justice as a structural determinant of health. It is centered on legal interventions integrated into the delivery of health care through a national model known as medical-legal partnership. In other words, we're generating data about the difference in subjective health outcomes that emerge when lawyers are a part of the health care team. 
Q: What's bringing you joy lately?
KWC: Always rowing, which is for me a form of active meditation and also nature-church; I seldom miss a Sunday-morning row.
Also, I just bought myself new Everything for my bedroom, save for a single floating shelf. It's the most peaceful place now, and even my teenage daughters keep returning to the sitting area to just be.
Q: If you had to eat one meal every day for the rest of your life what would it be?
KWC: I'm a bit of a foodie, and I love to cook, so that's hard. I definitely prefer all things savory to anything sweet. I particularly love creamy soups, but I don't think I can narrow more than that!
Q: What is the last book you read?
KWC: "A Most Beautiful Thing". It is the true story of this nation's first all-Black high school rowing team in the mid-90s(!), a tale that combines many interests of mine, including how law has been used to exclude certain populations from health-affirming spaces of opportunity as well as crew.
For the first time in a very long time, I'm about to start a novel—"The Liar's Dictionary"—so we'll see how that goes.
What's your most used emoji?
KWC: These days…