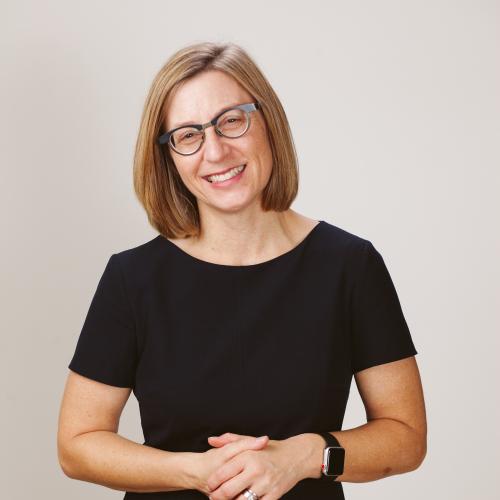 Director of Undergraduate Programs, Department of Design

Associate Professor, Design

Visiting Scholar Researcher, Harry Ransom Center

Foxworth Centennial Fellow
Monica Penick is a design historian, researcher, educator and storyteller who is interested in helping our next generation of designers change the world through good design. She teaches Design Theory and Criticism, Design Research Methods, and Design History. Initially trained in the field of cultural history and classical studies at Stanford University (where she earned a dual Bachelor's degree with Honors), Penick came to the University of Texas at Austin to study architecture and Historic Preservation. She worked in the public and private sectors as a consultant (where her focus was research and design advocacy) before returning to graduate studies at UT, where she earned her doctorate in architectural history with a focus on American design.

Penick's research and publications have ranged from an investigation of the image and meaning of modern design as created by the American media, to an examination of the relationship between politics, nationalism, regionalism, cultural identity, and design. Her research has been supported by fellowships from the Andrew W. Mellon Foundation and the American Council of Learned Societies (ACLS), the American Association of University Women (AAUW), and the University of Wisconsin-Madison (where she was an Assistant Professor from 2012-2017).

Penick's recent book, Tastemaker: Elizabeth Gordon, House Beautiful, and the Postwar American Home (Yale University Press, 2017), has been described by the noted historian Alice Friedman as "a game changer in both architectural history and design studies." Tastemaker tells the story of House Beautiful magazine's crusading editor-in-chief Gordon, who decisively shaped American taste for modern design. The book – as with much of Penick's work -- offers an engaging narrative that expands our knowledge of design history and its critical players, assesses the power of popular media, and reflects more broadly on the culture of design and the politics of consumption and identity. Monica's current research interests include visual communication and exhibition design, and she is currently co-curating a design exhibition for the Harry Ransom Center with Christopher Long (UT School of Architecture).
Contact Information