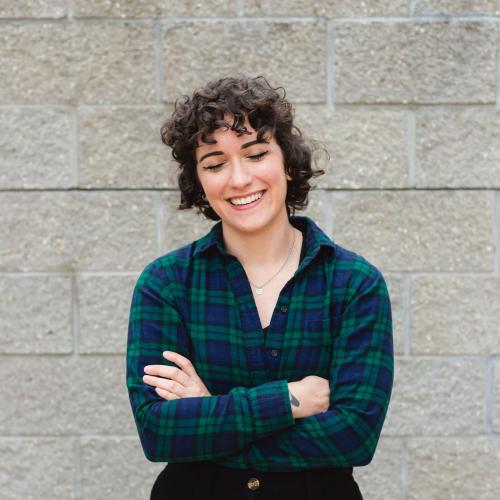 Assistant Professor of Practice, Arts and Entertainment Technologies
Jessie Contour is a creative technologist, designer, animator, and maker. She has worked with AAA video game studios, museums, educational programs, and startups. Within these fields her focus has been on creating interactive experiences for art, play, and education. She has built digital tools for news literacy and community engagement, designed a permanent exhibit at the American Museum of Natural History to teach children about earthquakes, and launched video games as part of a global team. 
Jessie has been an educator from the beginning, working with students to realize and accomplish their dream projects whether they be animations, games, digital products, experimental media, immersive experiences, stories, robots, or AI. In her spare time she competes in powerlifting at a national level, and is the dungeon master for an ongoing D&D campaign.