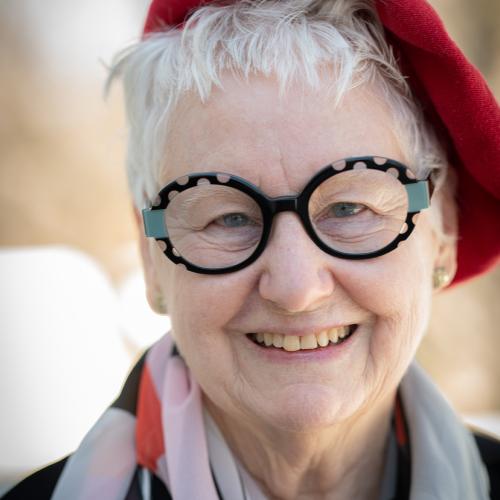 Assistant Professor of Practice, Arts and Entertainment Technologies

Foundations Lead
Honoria Starbuck grew up on Key Biscayne, an island off the coast of Florida. She studied art and art history at The University of Texas at Austin and holds an interdisciplinary Ph.D. in Fine Arts, Communications, and Education. Honoria is influenced by art history stretching back to the caves. An active Mail Artist in the international Correspondence Art Network, her work has been exhibited in over 400 exhibitions, including twice in the Venice Biennale. Honoria created the first Internet Opera (1995), which was recognized by the Global Bangemann Challenge for innovation excellence.
Honoria's theme is flow. Flow connects the molecules of pigment into patterns on paper and intellectual themes flow from one individual artwork into the next. Teaching is the flow of knowledge and insights through generations of creatives. Honoria's artwork is a form of moving meditation closely related to her 15-year practice of tai chi. Honoria's mission is to live and to share a deeply creative life.