By Veena Sonwalkar
The field of user experience (UX) design has changed over the years, and expectations for designers to change appropriately is fast becoming a reality. The role of the UX designer has evolved beyond making products more human-centered to thinking about systems, processes and organizational outcomes.
Designing Independently to Designing Democratically
What started in Scandinavia as "co-operative design," in which everyone is involved in the design process, is now the norm in most companies. Not limited to creating deliverables, the Scandinavian approach often saw designers as facilitators in co-creating new systems, services and even policies with the people who would be using them in the end. This approach is now global, and most firms loosely refer to "design thinking," which emphasizes co-creation. Designers have moved to being facilitators for various groups within organizations to talk to each other and create solutions together. The designer has moved from "I can design this" to "How might we create a solution for this?" Designers are expected to spread design to a broader group in an organization with their toolkits while ensuring design quality.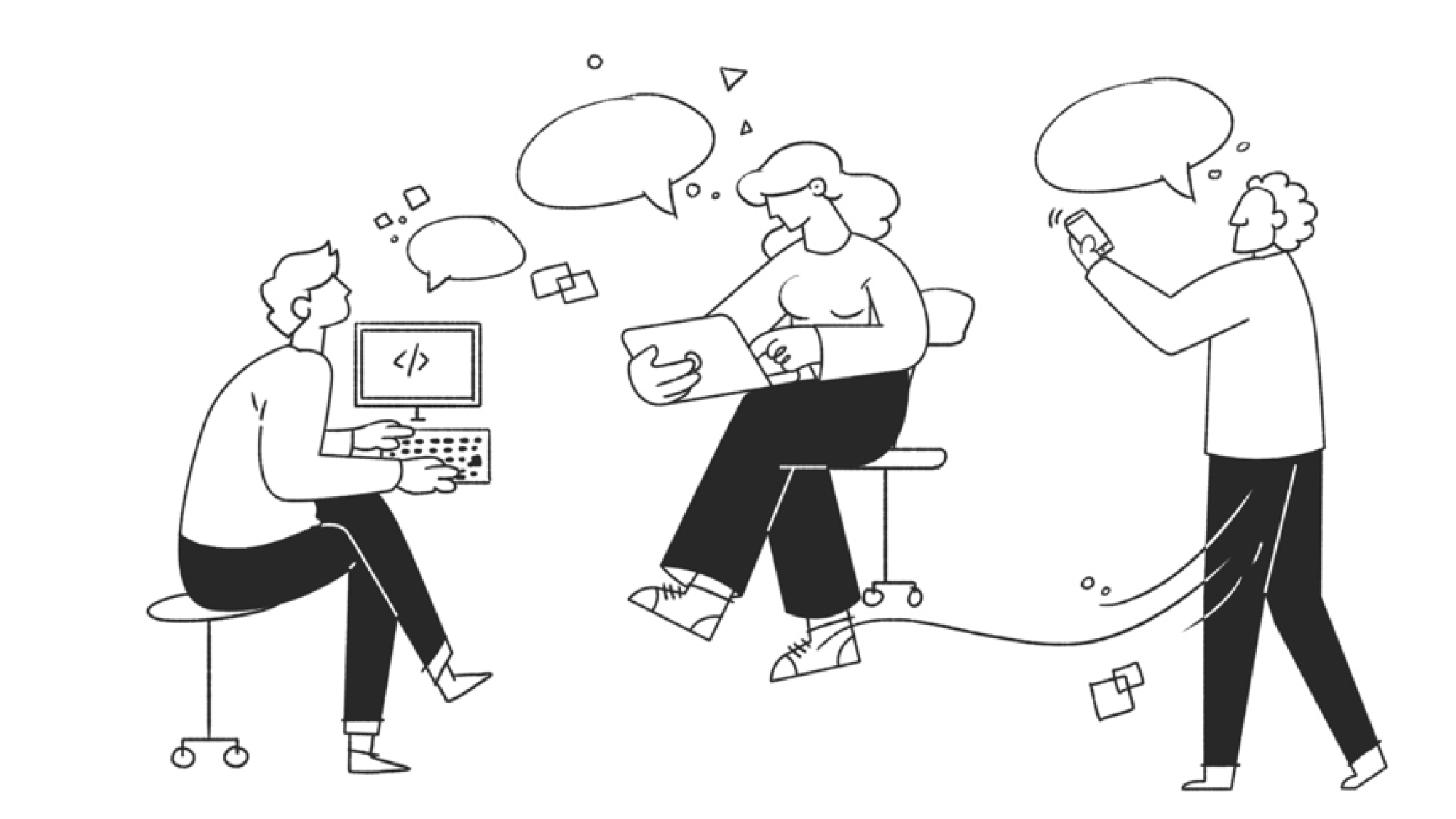 The new-age designer's role now includes:
Spreading design-thinking techniques and being as open source as possible. Showing stakeholders, colleagues and users the design process and inviting them to participate.
Facilitating design thinking workshops, which encourage everyone in the organization to put on a designer's hat and collectively arrive at a solution Designers are expected to share their toolkits with a broader group, which can help facilitate these sessions.
Moving from just judging ideas from the user's perspective to letting users decide their path by incorporating elements from maker culture.
Driving discussions between departments and enabling cross-collaboration.
As users increasingly become more aware of UX quality, spreading design to broader groups with design toolkits, etc.
Designing Interactions to Designing Impact
While designers are still responsible for user experience design deliverables (whether independently or democratically), they are expected to be willing to fail publicly as well. Over the past few years, designers have fought for a seat at the table. This is being slowly realized as more designers are present in C-suite discussions. At this level in the organization, executives are not interested in details about how designers define, design and deliver experiences. Designers are expected to speak the language of business. The line between business strategy and user experience design is blurring, and designers need to think about:
Going beyond customer empathy and addressing business challenges
Setting design goals (considering business goals)
Driving alignment and co-ownership through strategic facilitation
Generating additional sales and revenue via better user experience
Reducing costs
Shortening time to market
Expanding market reach
Driving customer engagement
Designers need to take the client on a journey to a place that is unknown at the start. They need to be have an open attitude, open up their process to others and up their business game. They have to understand how businesses work, what challenges businesses face and how design can help—and business thinking and business language is not something most designers like.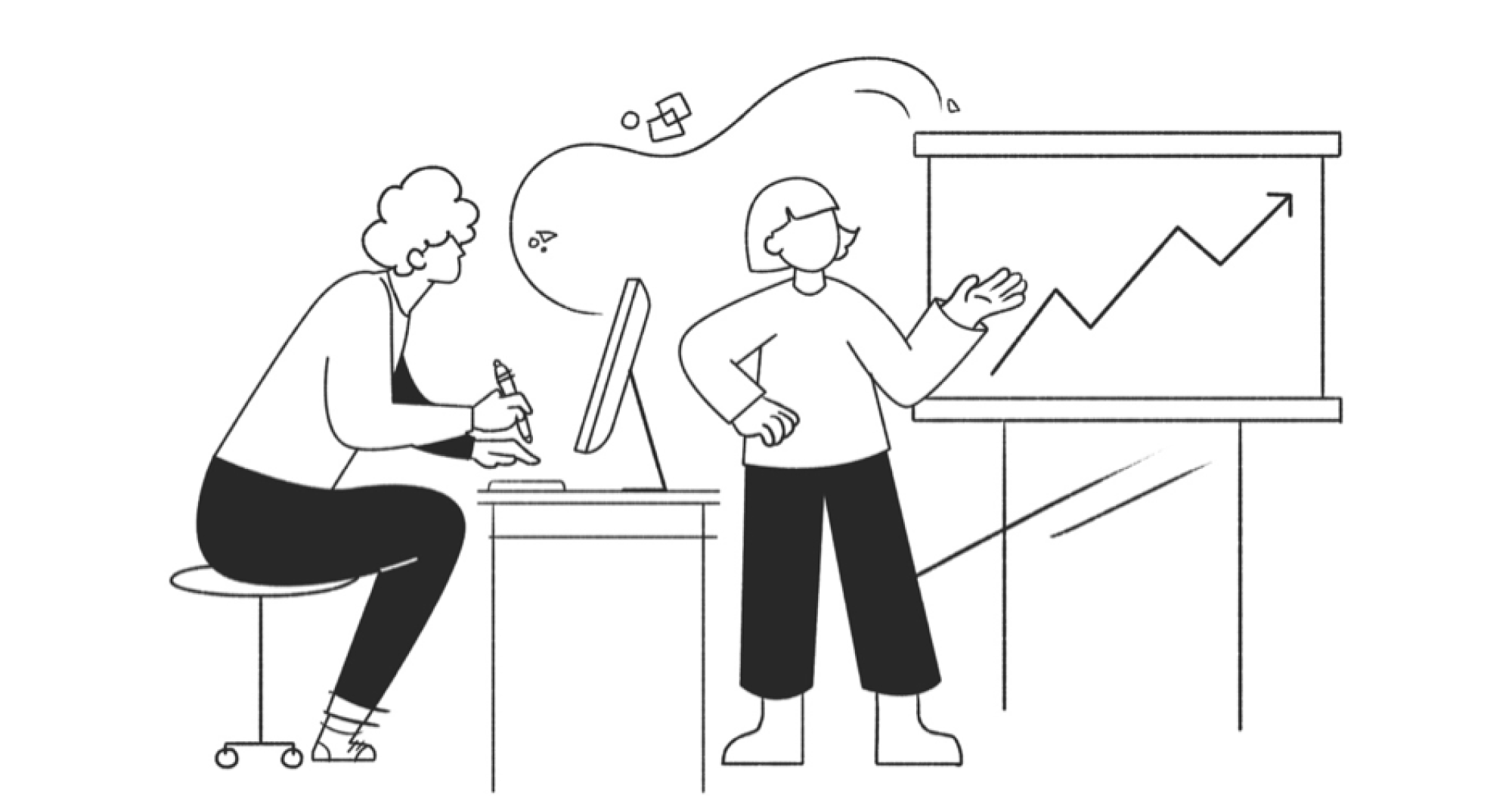 Designers now need to think about:
Finding sponsors to advocate design

Designers need to understand the organizational structure and know who makes decisions at the top level. Designers should be able to promote design through these decision-makers and help make design-led decisions. Executing design from top to bottom better helps organizations understand and implement design.
 
Identifying opportunities and framing the business proposition

As organizations increasingly scale up to be more design-aware or design-driven, designers are expected to identify business opportunities and drive workshops that help founders or executives do just that. Designers should also be able to justify the investment made in design by showcasing the impact design spending can have on profits.

Designers can still make use of traditional design deliverables like an ecosystem map, customer journey map, Minimum Viable Experience (MVE), etc. (For more on these terms, see definitions below.) Designers should ultimately be defining key performance indicators (KPIs) along with business teams.
 
Measuring the impact of design

Designers usually use a design process (analysis, high-level concepts, interactive wireframes, visual design, usability testing) and leave it to the business unit to figure out the impact on the company and users. Designers need to calculate return on investment (ROI) to help define the impact of design. Number of clicks or time taken to complete, which typically measure the success of design, are not enough. Quantitative data with numbers showing a direct impact on revenue or return on investment are necessary.

Designers can use simple tools like ROI calculators to showcase the revenue generated to the stakeholders. Below is a sample calculator that can help justify design costs to stakeholders.

Sample of a return on investment calculator based on a fictional app

There are also existing methods that designers can consider (e.g. net promoter score (NPS), which gauges the loyalty of customers towards a product).

Designers need to build value propositions that define not just customer experience but business models as well.
Advocating Design to Designing Organizations
In the early days, most UX designers focused on educating everyone in the organization on the importance of usability and user experience. They had to evangelize design within the organization to ensure design was even considered in the product development cycle. Designers also fought for having a 'seat at the table' to be able to make key design decisions which would impact the product they were designing as well as the direction of the company. As more organizations now understand the value of design, designers are finally beginning to have a 'seat at the table'. They are now focusing on proposing the right organizational structure to ensure user experience is not just at the core of products they are creating but help define strategic vision, establish a culture of innovation, build customer relationships or even help improve their employee's experiences at the organization. They are now evaluating an organization's design maturity and proposing changes in the organizational structure using a design-centered approach. This trend is being seen both in startups where designers work with venture capitalists (VCs) in advisory roles as well as larger organizations.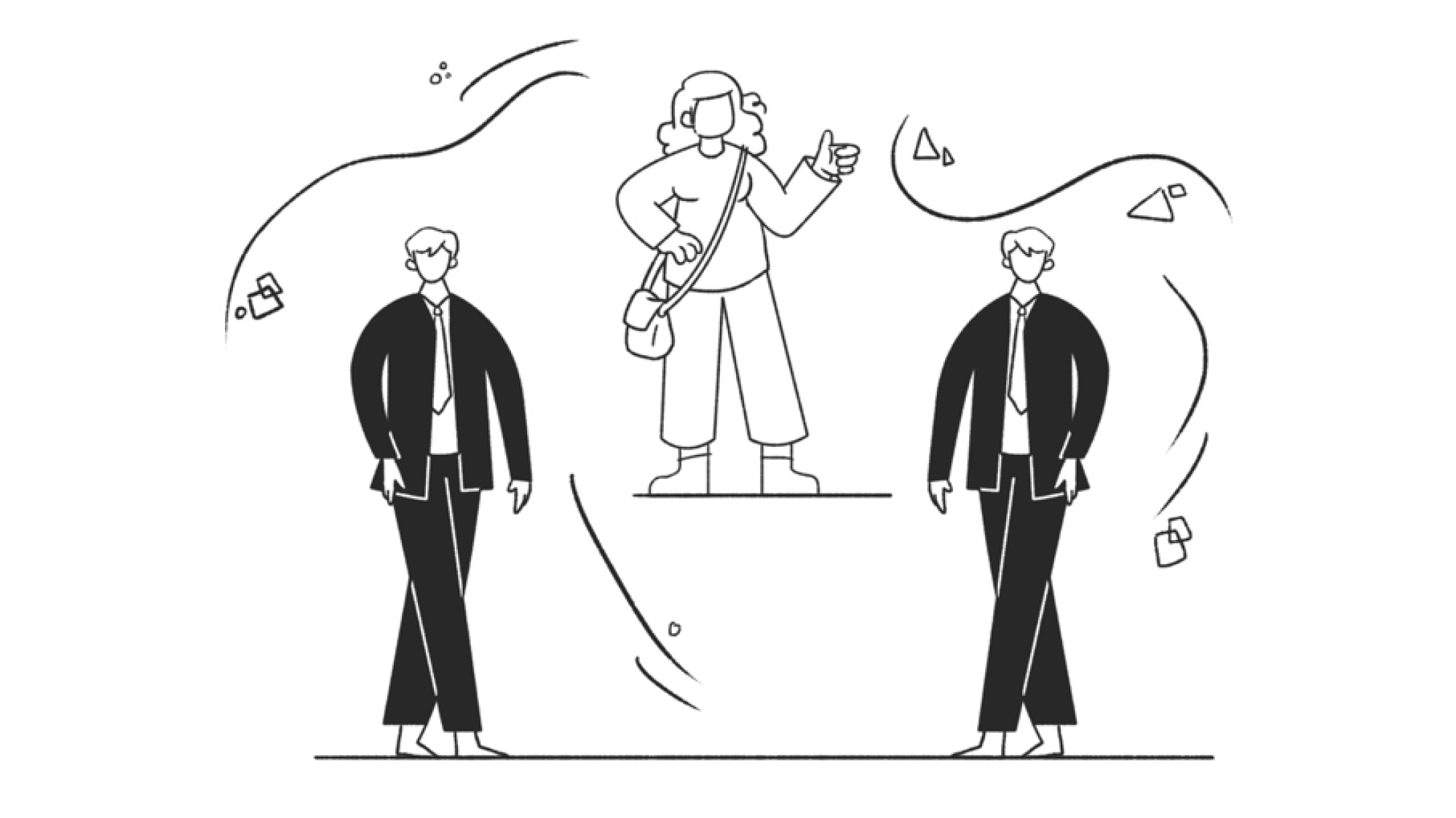 Designers along with management are assessing the design maturity of the organization and building design capabilities by:
Checking if the organization's strategies and business priorities are aligned with the design team's.
Employing design leaders who are in constant contact with organization leadership.
Ensuring design is a centrally managed function with a high degree of influence with the organization's senior leadership team.
Having designers at most levels (and the structure is not just top-down).
While there are various tools available to assess the design maturity of an organization in depth, design indexes by which the impact of design on a company's performance is measured are better understood by C-suite executives.
Design Indexes were created to develop a market index that could be used to track how design-focused companies perform relative to the S&P 500 over time. Design-focused companies outperformed industry benchmarks (as shown by DMI's design value index (DVI) or McKinsey's Design Index).
Design Indexes are making stakeholders believe that design thinking and co-creation isn't a fad, but rather a new way for all problem solvers to put the user at the center of a problem to develop solutions from the outside in rather than from the inside out. As a result, design is a highly integrated and influential force that enables the organization to achieve outsized results. It's best for designers to be acquainted with design indexes and use them to get their point across to management. 
What Should Design Education Focus on?
This brings us to the next question for design students on what skills should they focus on to be adept in the changing design industry. According to a report by designer John Maeda, 88 percent of designers surveyed believe that in five to 10 years, artificial intelligence (AI) will begin to reach the skill level of human designers when it comes to certain user interface or visual design tasks.
However, creativity, problem solving, collaboration, empathy, and influencing others on the importance of design will never go out of fashion and are difficult to automate. As Andreas Markdalen of frog Design suggests, "Everyone should imagine themselves working alongside intelligent systems in the coming years—systems that complement/augment our abilities"—and focus on building skills around these areas.
Maeda says the first step to future-proofing is acceptance of the future. The shift happening now is echoed by past movements where designers were hesitant to embrace change. "You can think of AI as something that will take away your job, or you can think of AI as something that will improve your livelihood," he says. "You can pray that it's not going to get better, but it's going to get better."
The shift over the past few years has been from traditional UX designers (focused on delivery) to being facilitators of design thinking workshops and challenging the status-quo. The systems-led designers work across big companies and consultancies, are supported with newer tools in the market and embrace AI, and therefore have data on which to base their design decisions.

Thinking cross-disciplinarily and developing the ability to facilitate is now required from designers. Designers are increasingly expected to be multi-disciplinary rather than specialists in one area. The rise of the "T-shaped designer" – people with core skills in one area but have skills in a few other aspects of UX design – is the key to success for upcoming designers.
That ambiguous line between disciplines is where most designers will reside in the future, and it's where some of the most interesting work is bound to occur.
Veena Sonwalkar is a Senior Design Lead at frog Design.
References
Peter Neufeld, The Minimum Viable Experience: Creating Services with both Real Human Benefit and Sustainable Business Impact
Design Management Institute, The Value of Design
Aalto University, Finnish Funding Agency for Technology and Innovation (Tekes), Finnish Design Business Association (FDBA), Design ROI – Measurable Design

Kate Aronowitz, Designers Finally Have A Seat At The Table. Now What?
Justin Zalewski, Designers: earn your seat at the table
Thanks for valuable input from:
Andreas Markdalen, Executive Creative Director, frog Design
Bilgi Karan, UX Responsible, IKEA
Illustrator:
Ranjita Chowdhuri, Visual Designer, frog Design
---
Definitions
Maker culture: The maker culture is a contemporary culture or subculture representing a technology-based extension of DIY culture that intersects with hacker culture (which is less concerned with physical objects as it focuses on software) and revels in the creation of new devices as well as tinkering with existing ones.
Ecosystem map: An ecosystem map puts all the elements, stakeholders and data inputs/outputs of a system in visual form. This can assist the client in understanding the context of a product or service and help unearth opportunities for growth.
Customer journey map: A customer journey map is a visualization of a customer's journey across key moments, environments, agents and emotions to help the team and client assess an existing user experience and design an ideal version. This exercise helps bring the different departments (along with customers/end users) of an organization together.
Minimum Viable Experience (MVE):  A Minimum Viable Product (MVP) is the definition of a product with just enough features to satisfy early customers and provide feedback for future development. Similarly, an MVE is a mirrored extension of this concept defining service value — it is a service with just enough engagement to satisfy a human goal and address a need state that will provide feedback for future experience and business design. Typically companies focus on MVP, or minimum viable product, which is a metric that can be built based on business vision and technical feasibility. But UX designers can influence stakeholders to define the MVE customers should have with the product.