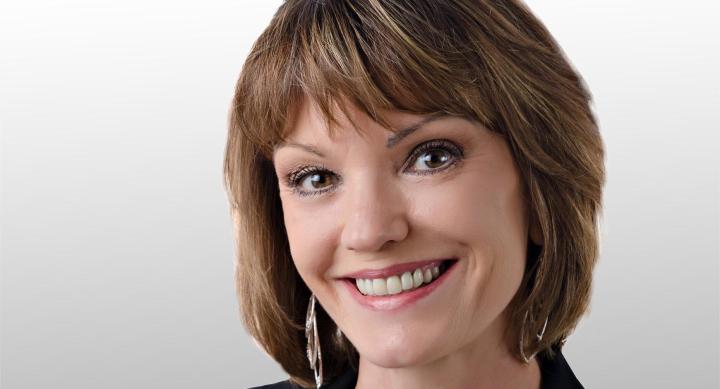 Housed Within the New School of Design and Creative Technologies, Ryan's Mission is to Empower and Educate the Next Generation of Creative Entrepreneurs 
The College of Fine Arts at The University of Texas at Austin announced that it has appointed Jan Ryan to the newly created position of Director of Creative Entrepreneurship and Innovation. A successful entrepreneur and passionate advocate for professional women in Texas, Ryan has joined UT to create a new entrepreneurship program for students in the College of Fine Arts. Ryan will work closely with Dean Doug Dempster of the College of Fine Arts, Doreen Lorenzo, assistant dean of the School of Design and Creative Technologies and the Fine Arts Career Services office to develop new courses and co-curricular programs that prepare students for 21st century creative careers.
"Like many arts schools, we've long prepared our graduates to be successful, self-employed, creative freelance artists and performers. We're good at teaching that terrific professional skillset in a 'gig-economy'," said Dean Doug Dempster. "What's missing is the opportunity for arts students—'creatives'—to think bigger and in more entrepreneurial ways about launching and building businesses that open new markets, address social needs, attract investors, create jobs and build wealth well beyond what might be possible by a gigging artist or performer."
"Thinking like an entrepreneur—problem-solving, understanding an audience, growing a brand, working collaboratively across disciplines—these are skills that students can use throughout their lives to be more successful," said Ryan. "My vision is to provide our students with critical thinking, communication and collaboration skills that will help them design their own careers, again and again, throughout their lives, compatible within their professional passions."
In her role, Ryan will introduce a core set of entrepreneurship fundamentals throughout the College of Fine Arts curriculum, as well as integrate the college into the broader innovation and entrepreneurship ecosystem growing at UT and in Austin. Leveraging her extensive network within the Austin startup economy, including a vast network of women entrepreneurs and leaders through the organization she founded in 2013, Women@Austin, Ryan will also develop new programs to help nurture the next generation of women entrepreneurs at UT, providing mentorship, creative role models and connections to capital.
---
About Jan Ryan
As an entrepreneur, software tech executive and investor, Jan Ryan has been focused on building expansion stage companies for 28 years, resulting in four successful acquisitions and one IPO. Ryan is currently a strategic advisor and angel investor in some of Austin's most innovative young companies. She serves as partner at Capital Factory, an Austin-based accelerator and mentoring program for startups, as well as TechStars, an international accelerator where she frequently shares her founders story and funding advice.
Related content:
Q&A: Director of Creative Entrepreneurship and Innovation Jan Ryan