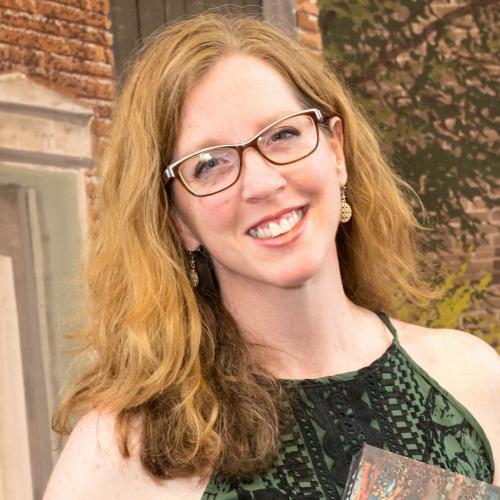 Scenic Art Supervisor, Texas Performing Arts

Assistant Professor of Practice
Karen Maness is a visual artist, designer and educator with thirty years of painting and fabrication experience for the entertainment industry. As lecturer with The University of Texas at Austin Department of Theatre and Dance, School of Design and Creative Technologies and Scenic Art Supervisor for Texas Performing Arts, her courses build upon a culture of encouraging risk-taking, academic rigor, excellence in execution and mutual respect.
Maness has worked extensively in theatre, themed attractions, industrial display and music tours teaching master classes in the U.S.A. and abroad. Maness is a proponent of digital-analog fluidity for artists and hands-on, project-based, interdisciplinary team collaboration. She believes the future of education and innovation lies in the spaces between disciplines, actively exploring these concepts through emergent pedagogy projects in design and fabrication. She has dedicated her life's work to developing future artists and the preservation of painting knowledge as a key to visual storytelling.
She is the co-author of the award-winning The Art of the Hollywood Backdrop, the definitive behind-the-scenes history of Hollywood's motion picture scenic art. Her studio practice includes public art, exhibitions, corporate and private commissions. 
Contact Information