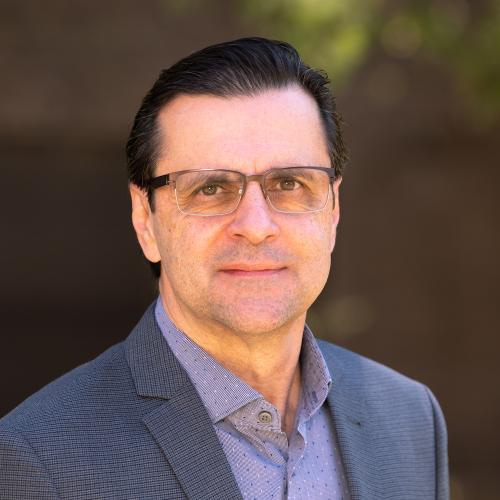 Lecturer, Arts and Entertainment Technologies
Jose taught graduate and undergraduate studios and seminars at the School of Architecture and Interior Design and School of Design at DAAP, the University of Cincinnati College of Design, Architecture, Art, and Planning. At UC, he also managed the technology research and day-to-day operations of the Center for the Electronic Reconstruction of Historical and Archaeological Sites (CERHAS), having participated in the planning and implementation of successful NEH-funded projects.

He is co-founder and managing partner of Virtual Grounds Interactive, a XR content studio that provides strategic consulting on emerging technologies and development of applications for desktop, mobile, and web platforms. An architect passionate about 3D digital reconstruction of non-extant architecture, Jose is the creative director and responsible for integrating augmented reality (AR) experiences into innovative cultural projects for museums, exhibits, and state historic preservation offices.

Jose is an experienced Unity developer and maintains continuing research on AR applications focusing on expanding the outreach of WebAR and social AR for cultural heritage and branding. He holds a Master of Science in Architecture from the University of Cincinnati, with a focus on virtual heritage originated from photogrammetric processes.