By Veena Sonwalkar
With the pandemic ravaging many emerging economies, the need for physical distancing is becoming ever more important. Billions of people need to be digitally equipped to ensure they can remain socially connected and have access to vital information and basic needs.
As COVID-19 overwhelms healthcare systems and grinds economies to a halt, the most fragile individuals and communities have suffered disproportionate devastation. The crisis could push 100 million people back below the poverty line, causing immeasurable ripple effects on societies around the globe.
Before we look at this, let's start by looking at …
Who are the next one billion users?
While the first billion internet users came from developed first-world countries, the next billion will be from Asia, Africa and Latin America. In 2016, India's internet penetration surpassed that of the United States.
How will the next billion users use the internet?
Using the internet via mobile only
Users are more likely to come online with a mobile device first, usually a smartphone or a feature phone, rather than a desktop computer. With smartphones becoming accessible to a larger population day by day, complemented by cheaper data plans, the internet has become more accessible. This is in contrast to developed countries, where users used the internet for the first time on PCs and laptops.
My paper will be focusing primarily on India (as I live here). If we look at some stats, the next billion internet users in India alone translates to around 620 million people. In 2010 it was only 100 million. Over half a billion more users have begun accessing the internet over the past 10 years, with COVID-19 further augmenting this trend.
While this may translate to huge opportunities for many e-commerce or other companies, does owning a mobile device help one get through the pandemic?
There are numerous hurdles and gaps to how the next billion will be able to access information. Let's look at the key issues.
Differing cultures, even within a country
Differing income levels
The income of Indians varies a lot. The size of the middle class itself varies, with the high earners comparable to the middle class in the US, and the vast lower class is comparable to other developing nations. Culturally, the upper and middle class in India speak English, whereas the lower classes speak around 22 local languages, with many dialects for each language and complex scripts. Many Indians cannot read or write English, and there is no single Indian language that binds all Indians, although Hindi is widely spoken. In addition to this, many people cannot read or write at all and are dependent on others to access information even though they may own a mobile phone.
Numerous native language speakers vs. English-speaking users
While India and South Asia have widespread English literacy, not everyone is fluent in English. Users who have phone settings in English may not be fluent English speakers or are more comfortable with "Hinglish" or "Kanglish" or "Tamlish" (similar to "Spanglish"—a mix of English and Indian languages).
Typing is hard on mobile, and many languages in emerging markets have many more characters than the Latin alphabet, which makes the keyboard UI (user interface) dramatically more complex.
Also, operating systems are often set to English in India. This means that users are navigating in their second or third language, so they're less likely to be comfortable skimming larger blocks of text. More than 20 percent of users in these countries also search in two or more languages.
The pandemic has been especially hard on non-English-speaking users, as not all information is available in their native languages. This creates numerous issue rants on Twitter.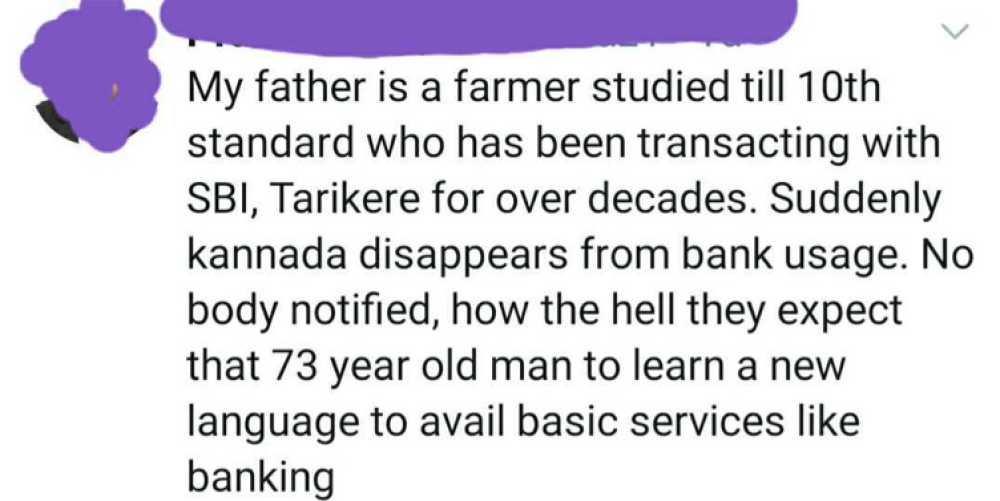 Affordability
Although the cost of mobile phones has decreased, many Indians still cannot access a smartphone. And access to 3G and 4G networks, which is vital for joining online classes for children in rural areas, is a distant dream for many. According to a study by UNICEF, more than 40 percent of children have been unable to access online classes during the current pandemic.
Lower-spec devices, which are more common in emerging markets, have less built-in storage and higher data costs (though India is seeing a shift due to a war between mobile network carriers). This means many people can only afford a few megabytes of data here and there.
Poor connectivity
Users in emerging markets see significantly more connection errors, and often need to deal with intermittent and slow connections—50 percent of users in India and two-thirds in Nigeria are on 2G—as well as unreliable power.
Finding a working power source to charge your mobile phone can sometimes be very hard. A diesel generator takes around two hours to charge a smartphone, while solar power takes four to five hours, which is why people often turn off their phones (as well as to save data).
Poor students participating in online education and poor citizens availing themselves of government facilities like virtual court proceedings are hardest hit.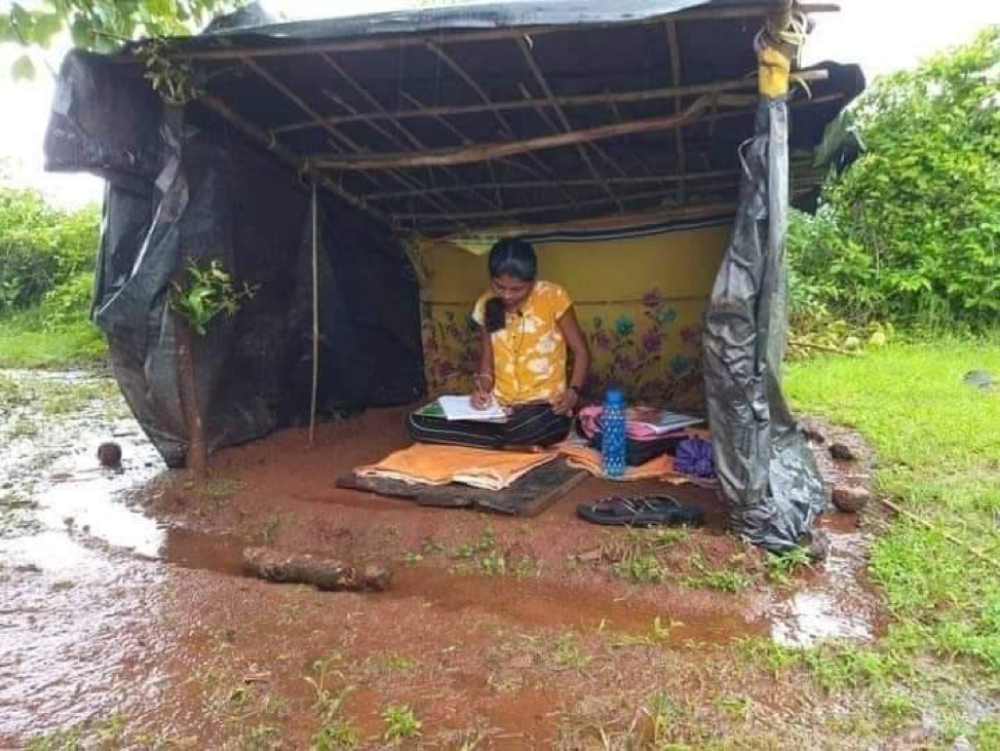 Mobile as a shared device
Mobile phones are shared between family members, as joint families are common in India. Multi-generation households are still common in countries like India, and not everyone at home has a phone. Mobile devices may not always be private.
This means attending online classes is an issue if there are multiple kids at home. Additionally, contract tracing apps to track COVID-19 patients' movements may not be very accurate, as the mobile device may be in multiple hands.
So how do we designers tackle these issues?
Designing for low bandwidth and disconnected moments
As designers we need to ensure we design for those disconnected moments and ensure designs can utilize low bandwidth.
When creating websites or apps, ensure it is optimized with minimal images, and adhere to the web accessibility standards that help content be accessible.
With the rise in online education, which requires live streaming, ensure video data is optimized, have notes students can follow with audio only (video consumes a lot of bandwidth, so students should have the ability to switch to audio only during intermittent connections).
Designers and developers also need to address recreating the crucial elements of the offline experience. For instance, the demeanor and facial expressions of a person being questioned, in a virtual court proceeding can be overshadowed by glitches in video streaming. There are fears that this could undermine a fair trial.
Design for hyperlocal and colloquial while going beyond language
Hyperlocal services are becoming popular in emerging economies. Utilizing these services to deliver much needed support in a cost-effective manner is vital.
As India has many languages and numerous dialects for each language, designers should address the colloquial language. Designers should design for "Hinglish" or "Kanglish."
At the same time, many users do not know how to read or write. Design intuitive interfaces with strong visuals or low-bandwidth videos that can enable a conversation.
Design for the community
With cases of COVID-19 rising in India, many users not familiar with English rely on their community or family for information. Ideally we should design not for the individual, but for the community or buddy who educates others. Even though they may own smartphones, many users take help from Panchayat (community heads in villages), employers (e.g., store owners) or friends. Community also defines how information passes to the entire community or village. Trust is also better with word-of-mouth communication.
Design with empathy
There's no typical user, and we need to be mindful not to exclude people in these fast-growing emerging economies, but rather to guide new users. Conduct user research, consider building offline-first, optimize for speed, analyze navigation and UI patterns of apps that are popular in these markets, create reliable, consistent, and engaging interfaces, and test as much as you can, ideally with real users.
That way we can remove barriers to entry and open up our sites and apps to a whole new and massive audience.
Beyond designers, companies and policymakers should ensure they can break down the digital divide by implementing the suggestions below.
Build cheaper smartphones
The pandemic has suddenly created a push to speed up the digital transformation in various sectors. Telecom companies need to make cheaper phones (or repurpose used phones) to help kids attend classes or citizens attend court hearings.
Make information accessible without internet connectivity
Governments should also ensure information is accessible beyond the internet through other means like television, radio or just announcing over loudspeakers. Even though they are not personalized, television and radio are useful at the community level and help get information out faster.
Read more from the Journal of Design and Creative Technologies
References:
UNICEF report - COVID-19: At least a third of the world's schoolchildren unable to access remote learning during school closures
DW.com - How coronavirus is propelling the rise of online courts in India
Further reading:
UX for the next billion users: Google Design has put together a useful collection of articles, best practices, and design methods for creating global products.
 
World Wide Web, Not Wealthy Western Web: Bruce Lawson explores where in the world the new users are, and some of the new technologies that address the challenges they face. Also make sure to read Part 2, which looks at more challenges and reasons why some people remain offline, and what can be done to address this.
 
How to design for millions of new users: Ally Long gives insight into the kind of user research and testing she conducts on field trips in Africa, the challenges she's witnessed, and how to improve the user experience for this new audience.