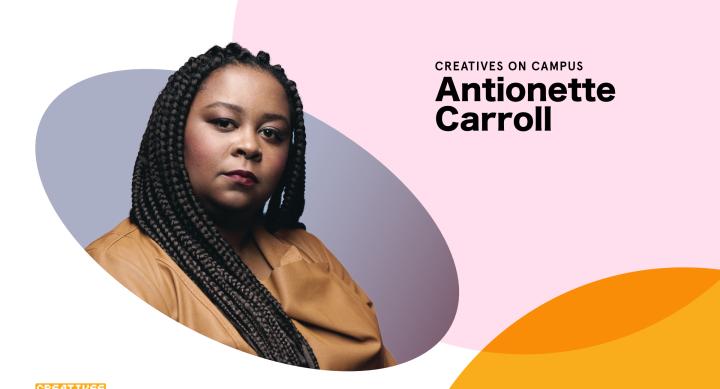 View this event on an external site.
About Antionette Carroll
Antionette D. Carroll is the Founder, President and CEO of Creative Reaction Lab, a nonprofit educating and deploying youth to challenge racial and health inequities impacting Black and Latinx populations. Within this role, Antionette has pioneered an award-winning form of creative problem solving called Equity-Centered Community Design (named a Fast Company World Changing Idea Finalist). Through this capacity, Antionette has received several recognitions and awards including being named an ADL and Aspen Institute Civil Society Fellow, Roddenberry Fellow, Echoing Green Global Fellow, TED Fellow, ADCOLOR Innovator, SXSW Community Service Honoree, Camelback Ventures Fellow, 4.0 Schools Tiny Fellow, St. Louis Visionary Award Honoree for Community Impact, and Essence Magazine Woke 100.
Within her almost 10 years of volunteer leadership, Antionette was named the Founding Chair of the Diversity and Inclusion Task Force of AIGA: The Professional Association of Design. She's a former AIGA National Board Director and Chair Emerita of the Task Force. During her tenure, she founded and launched several initiatives, including the Design Census Program with Google, Racial Justice by Design Initiative, Diversity and Inclusion Residency, and national Design for Inclusivity Summit with Microsoft. Additionally, she's the co-founder of the Design + Diversity Conference and Fellowship, co-founder and co-director of &Design, co-founder and chair of the Oscar Johnson III Youth Hope Foundation, and an active member of Adobe's Design Circle.
Antionette also is an international speaker and facilitator, previously speaking at Google, TED, Capital One, Harvard, Stanford University, Microsoft, NASA, TEDxHerndon and TEDxGatewayArch, AIGA National Conference, The Ohio State University, and more.
Connect with Antionette:
Event Details
Event Types
Arts and Entertainment Technologies
Design
Design Focused on Health
Center for Integrated Design