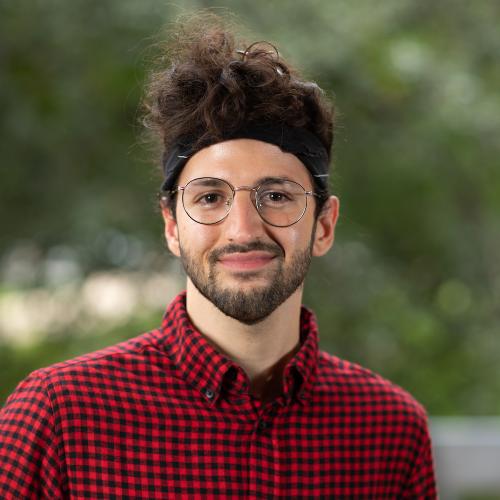 Undergraduate Admissions Coordinator
David Rezaei (he/him) is the Undergraduate Admissions Coordinator for the School of Design and Creative Technologies (SDCT). David is the admissions point-of-contact for all prospective undergraduate students interested in majoring in Design or Arts and Entertainment Technologies. He also coordinates undergraduate student recruitment and outreach efforts for SDCT. He received his Bachelor's degree in English - Film & Media Studies at the University of Florida in 2016. Following graduation, David served as an AmeriCorps member for two years in Portland, Oregon as a college-access coach supporting first-generation college students. Outside of his work with UT, David spends most of his time bouldering, checking out film events around Austin, and hanging at coffee shops! Also, a big RuPaul's Drag Race fan.
How he can help you: David can answer any prospective student questions from those interested in applying to the undergraduate programs within the School of Design and Creative Technologies.