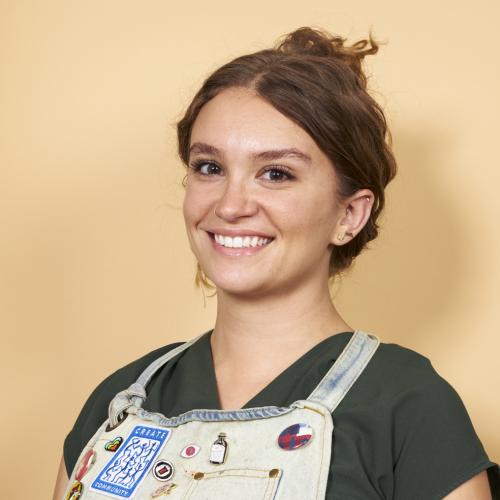 Carley Cullen is a designer, educator and letterpress printer who attended the University of Iowa where she received both a Master of Arts and Master of Fine Arts in Graphic Design with a secondary emphasis in Printmaking. Carley also holds a Graduate Certificate in Book Arts & Book Technologies from the University of Iowa Center for the Book.
Carley's body of work weaves type, design, and letterpress printing techniques together to create a visual vocabulary that express her personal experiences with anxiety disorders. She is interested in the array of emotions found within combinations of type, texture, line, and color. Carley aims to educate her audiences and bring awareness to mental health concerns through exhibitions and public installations. 
In her free time, you'll find Carley running, cycling, or printing different bits of ephemera on her tabletop platen press.
Contact Information