By Ariel Kennan, Director of Design and Product, New York Mayor's Office of Operations
The New York Mayor's Office of Economic Opportunity used design thinking, empathy, and journey mapping to understand the experience of a homeless person engaging in the complicated process of obtaining housing. These insights helped the city use existing resources to their full potential and provide a better experience for all of its citizens. 
By practicing human-centered design, our team at the NYC Mayor's Office for Economic Opportunity is partnering the people who use services with the public servants and nonprofit providers who deliver them. Government often organizes by business areas rather than by how a resident may be trying to access services. We're trying to change the culture so we practice empathy and dignity, up front, in all that we do.
In winter 2016, Mayor de Blasio introduced HOME-STAT to help address street homelessness in New York. In initial conversations, it quickly became clear that stakeholders were experts on their segment of the service, but not the service end-to-end. It would have been easy for the program manager to make excuses for not giving us access as winter is their busiest season—and the most critical time for life-saving outreach—but instead she gave us both permission and access.
It's important that we talk to people across all areas of the service—not just those receiving it, but also those delivering and making decisions about it. This included interviewing policy makers, shadowing outreach workers, spending time with program managers, and speaking to residents directly. Not only did we meet some everyday heroes, we also gained deep insight into all aspects of the service, which allowed us to start connecting the dots.
From our transcript level notes, we started to find themes and figure out which pieces connected, allowing us to create the first "journey map." Our goal was to give a detailed view into the interactions within the current service, something that was understood previously in bits and pieces, but not comprehensively from first contact to placement in housing.
The first draft of the journey map was created using sticky notes on a big wall. Starting in this way allowed us to easily move items, connect pieces, and start to establish patterns. But there's a problem with sticky notes: they're hard to share. If we wanted to communicate across stakeholder groups, we needed a shareable document. And fast.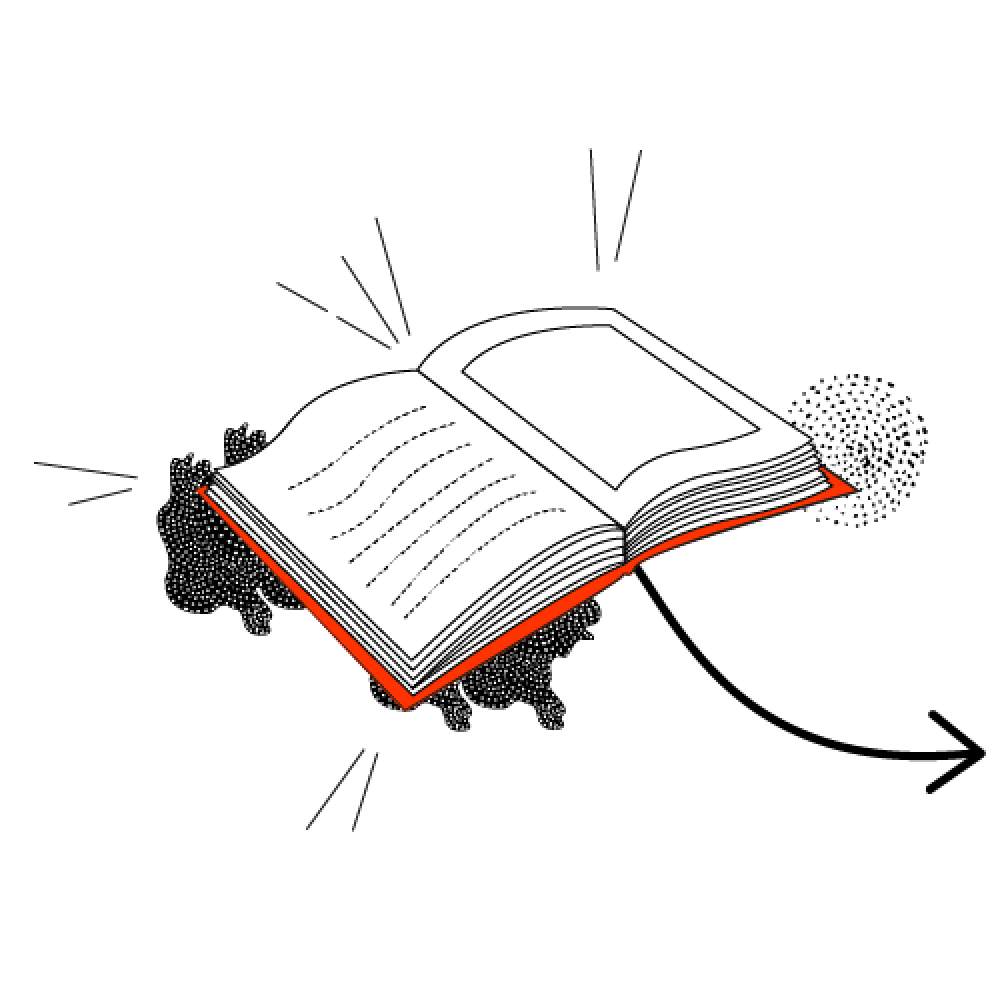 The solution was to create a digital version to help us see the big phases in the process and how they are connected together. This format allowed us to add more detail and also share with our colleagues in other offices. We were able to show we were making progress and giving early insights. This quick win gave us cover to keep working on the deliverable itself while also doing follow-up research.
We next turned this into a detailed, designed 20-page document. We hosted a one-day workshop with a variety of stakeholders to validate the journey map. We're good listeners, but we're not subject-matter experts. We gave every attendee a beautiful printed artifact and then encouraged them to draw on them, both correcting mistakes and adding new details.
Bringing everyone into the room together and giving them space to reflect and share was an incredibly impactful exercise. These are people who spend most of their days responding to emergencies; they don't always have the time for reflection. We also brainstormed enhancements to the service, encouraging participants to go wide—what can improve for policy, service delivery, budget, communications, technology, data—a chance to dream about change.
From the insight we gathered, we developed an internal narrative report structured around the journey map. It was issued to all involved agencies and providers as a document of shared understanding.
Our design research for HOME-STAT has been influential on a number of fronts through creating informed impact. By creating empathy upfront and translating it throughout the entire project, it led to the tone of the official government service being one of empathy, support, and understanding. From policy reports to cross-agency meetings, our research and design process are informing decisions and changes. Our design research and now ongoing data collection are allowing us to identify common bottlenecks, coordinate efforts, and accelerate a resident's journey toward housing. We work behind the scenes to help agency leaders ask for change and let them shine when we have success.
Design is also informing performance management and technology, including on dashboards and case management systems. Our research directly informed which data points needed to be captured and also built a strong relationship based on empathy and listening. The technology implementation team has continued to build upon this relationship of trust.
HOME-STAT has been meaningful, impactful work for the service it delivers to New Yorkers, and it has also helped open doors to design and build trust for working in new ways. As our design team has been getting established, we have focused on showing value, getting on the map and getting people involved across projects big and small.
Thanks to support from our founding partner, Citi Community Development, we are able to spread our methodologies and mindsets through the formation of the nation's first-ever Service Design Studio and toolkit dedicated to making public services for low-income New Yorkers as effective and accessible as possible.
We've created design culture building blocks: Mission, Principles, Tactics & Tools, and Goals to help us build design capacity. We have a shared mission of how we create public services. As designers, we are making public services more effective, accessible and simple for our residents.
We believe government services should be:
Created with the people who use and deliver them
Prototyped and tested for usability
Accessible to all
Equitably distributed
Rigorously tested and evaluated for impact and effectiveness
We are exemplifying the principles in our work and also sharing them publicly and internally.
To show better outcomes through design, we've grouped our design methods into high-level tactics, with clear documentation of the process we deploy for each. By having the tactics documented, it creates shared understanding and trust upfront.
We've created a new service design toolkit, NYC Civic Service Design Tools + Tactics. It's meant for public servants who are design curious, not those who are already professional practitioners. It takes on three forms: a website, a physical toolkit, and a printed book. The toolkit is organized by the tactics and includes instructions, templates, and examples. The physical toolkit also provides starter design supplies like sticky notes, highlighters, and stickers.
We used our design process to figure out needs, and we also collaborated with colleagues in content creation and testing of the tools. We plan to continue to iterate and grow the toolkit based on emerging and changing needs. The toolkit was created in the context of government, but it's highly adaptable to any organization. We encourage everyone to use these resources to seek permission to work in new ways and hope users share feedback and successes.
Illustration by Misa Yamamoto.