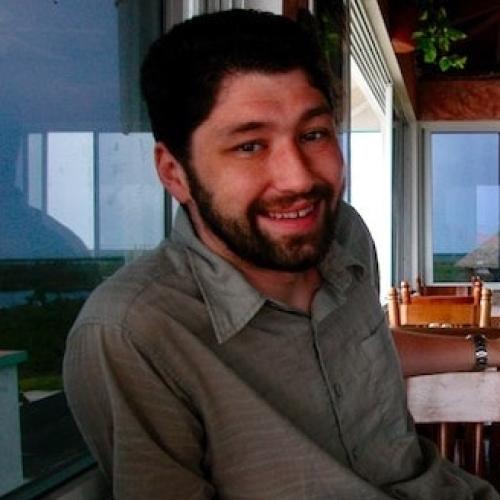 Lecturer, Arts and Entertainment Technologies
Bill Byrne is an internationally exhibited multimedia digital artist, professor, academic leader, textbook author, animator, game artist and motion graphics designer.
Bill has written three textbooks for Focal Press: 3D Motion Graphics For 2D Artists published in December of 2012, Creative Motion Graphic Titling (co-authored with Yael Braha) published in October 2010 and The Visual Effects Arsenal published in April of 2009. 
Bill has been a college professor for seventeen years. He was the Academic Director of Media at the Art Institute of Austin from 2010-2016. He oversaw all of the media programs and worked directly on the curriculum for Animation, Game Art, Visual Effects and Film.  In 2019 he joined the faculty in the Arts and Entertainment Technologies department at UT Austin. As a professional motion graphics designer, he has worked with clients such as Electronic Arts, NBC, Tiffany & Co., ABC Sports, ESPN, Panasonic, Snickers and RCA Records. 
Bill is a graduate from New York's School of Visual Arts Master of Fine Arts in Photography and Related Media. Bill is an Adobe Certified Expert in Photoshop. He was born in Staten Island, New York and now lives in Austin, Texas with his wife, Suzanne and their three daughters, Elinor, Audrey and Vivian.