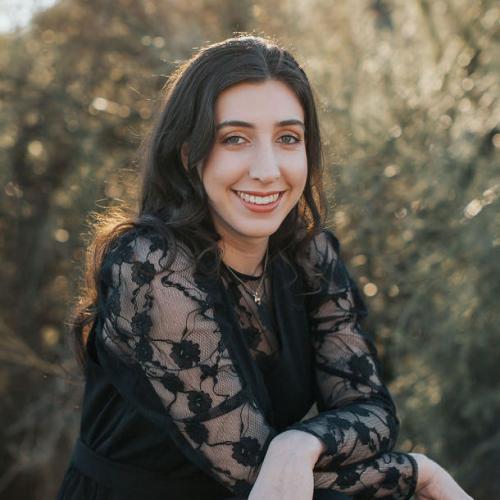 Communications and Industry Relations Coordinator
Michaela Newman is a singer, songwriter and storyteller from Austin, Texas. She graduated from The University of Texas at Austin with a B.S. in Public Relations in 2019 with a minor in Arts Management and Administration. Michaela first joined the School of Design and Creative Technologies as a student worker in October 2018 and hasn't looked back. As a UT student she spent her time working in the Austin music scene as much as she possibly could, including stints at iHeart Radio, Nine Mile Records & Touring, Giant Noise, and Austin City Limits Radio (Waterloo Media).
When she isn't on SDCT's social media (shout out to our Instagram, Twitter, and Facebook), Michaela is usually writing and recording music. She loves her job at SDCT because she's surrounded by incredible students and faculty who are shaping the future of creative industries.
Feel free to reach out to Michaela about:
- All things related to our website
- Requests for social media
- Internships, job openings, and opportunities for students
- Questions about Industry Relations